5 Best Places to Study in Japan[UPDATED] | Motivist Japan
plus
One of the top things to consider when studying in Japan is location. Student must think that once they become a student, their chosen school and place will be their home for the next 1-2 years. In order to help our students to choose which place best suit them, we have created an article showing the difference of each location. 
HOKKAIDO REGION
Hokkaido is the second largest island of Japan. Famous for their ramen and wide land areas and mountains. Hokkaido is the real deal during winter. Every year people look forward to the Sapporo Snow Festival where different ice carvings are displayed on the road. You may also vist Hokkaido Shrine during spring or learn a new sport by ice skating.
If you think you are up for the above activities, then studying in Hokkaido area is the best for you. Our partner schools in Hokkaido and Sapporo would definitely help you achieve your goals in Japanese while you immerse in the culture.
1.Japanese Language Institute of Sapporo 

2. Hokkaido Japanese Language School

KANTO

REGION
Easily the most famous part of Japan as most of the well known attractions are gathered here. Kanto region is divided into 7 prefectures such as Ibaraki, Tochigi, Chiba, Gunma, Saitama, Kanagawa and Tokyo Metropolis. Disneyland, Tokyo Skytree, Shibuya Crossing are only few of the hundreds places to visit in Kanto area. Because of this, Tokyo is also a famous spot to language students. Aside from the attractions, part time jobs are also available everywhere and the hourly rate is higher compared to other regions.
We have partner schools around Kanto area. They offer different types of course from General Japanese Course to Intensive and or Higher Education preparation.
1. Shinwa Foreign Language Academy


2. ARC Academy

3. Genkijacs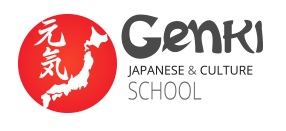 KANSAI

REGION
When you mention Kansai, people immediately think of Osaka and Kyoto. These two places are the most visited area in this region. Visit Osaka castle during spring season and Kinkakuji temple during fall season. If you have more time to spare, go to Kobe to experience the authentic Kobe beef! (Warning: It is very expensive). Living in Kansai area gives you the best of both worlds. You can have the city life as well as the traditional Japanese culture. 
If you think that Kansai is for you, then you may choose among our list of partner schools below. 
1. Osaka Japanese Language Academy

2. International Study Institute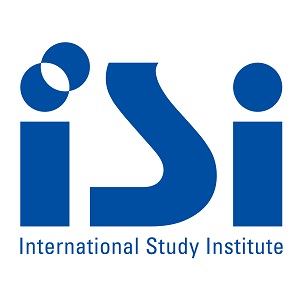 3. Genkijacs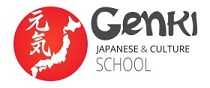 CHUGOKU REGION
Hiroshima is the capital of Chugoku region. Hiroshima is known for its deep history as the first place to be bombed by a nuclear weapon. The devastating incident happened in 1945 killing hundred thousand of people. Several years have passed and Hiroshima has now recovered from this tragic event. The place were the bomb was dropped was converted into  Hiroshima Peace Memorial park in tribute for those who passed away. Aside from Hiroshima, there are many places to visit in Chugoku such as Okayama which is famous for Koraku-en and also the "setting" of the famous fable Momotaro.
If you love history, then you might like staying in Chugoku region. Learning the history of Japan while studying in Hiroshima language school. 
1. Hiroshima YMCA Language School
CHUBU REGION
Chubu or known as Central Japan is located in Honshu which is Japan's main island. It has 9 prefectures such as Shizuoka which is the location of the Japan's Mount Fuji; Gifu, the location of the World Heritage Site Shirakawa Village and Nagoya, where you can find Chubu International Airport. 
Because of the rich culture in this region, it is also one of the frequented place of students as well as tourists. 
If you think this is the right place for your study, you can enroll in one of our schools below:
1. Nagoya Foreign Language School

2. Nagoya Sky Japanese Language School

For complete list of our schools, click this link: