ABOUT: TOYO LANGUAGE SCHOOL
In a quiet and residential area in Tokyo, Toyo Language School offers that will match your needs, thanks to elective courses. This is ideal for those who want to go to higher education in Japan, or to make a career here. 
TLS is part of the Jikei Gakuen group that comprises 70 institutes (senmon gakko or vocational schools) that prepare their students for a multitude of career paths.
TLS's design buildings are brand new.


LOCATION
Toyo Language School is located in Nishikasai Edogawa-ku Tokyo. Accessible via the Tozai line and 8 minute walk from the Nishi-Kasai Station. There are many attractions nearby such as Kasai Rinkai Aquarium, Subway Museum and Kasai Seaside Park. If you want to visit the famous Disneyland Theme Parks it is only roughly 20 minutes away.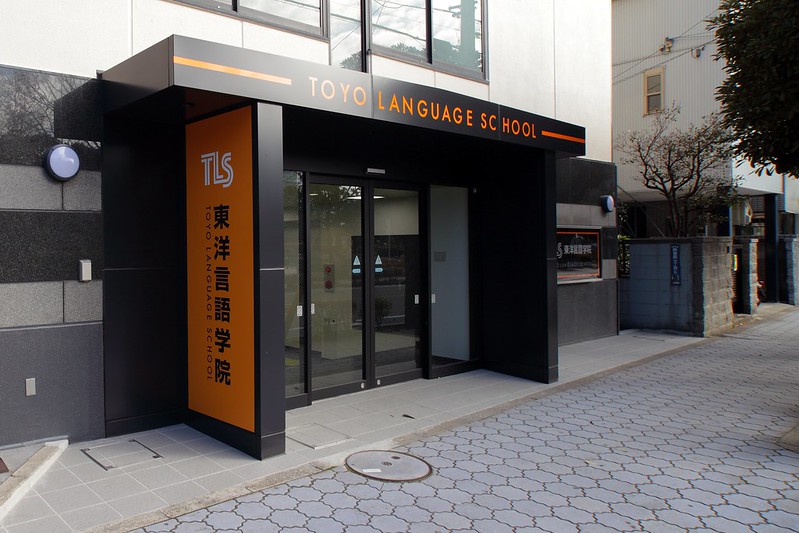 FEATURES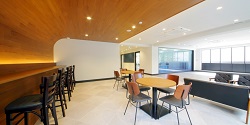 Selective academic course system

Education and career counseling

Special lecture for vocational college

Contact with universities and professors

Intern systems at tied-up companies

A great environment both in the area and in the premisces
COURSES 
TLS offers 5 programs for those who plan to stay in Japan after their Japanese language program. 5 programs to go to higher education in Japan or find a job and make and career.
If you choose one of these programs, you will have elective courses * 3 times a week for 90 minutes each (Monday, Wednesday and Friday).
1. Higher Education Courses (12 months and more)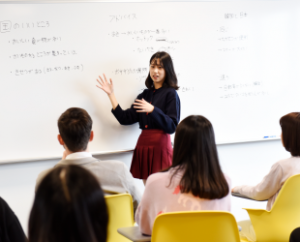 A. Plan for graduate school
You already have a higher education degree but want to study further in Japan, be it a Master's degree or a PhD. Make the most of the support provided by the school for your research, your thesis, to choice the right institute, to prepare for the entrance exam.
Join academic and career fairs and visit schools and laboratories.
B. Class for University
Prepare to go to Higher Education in Japan and get ready for the EJU (entrance exam). There are about 800 universities in Japan and you will need help to find the right place for you and prepare for it.
C. Class for Vocational schools
TLS belongs to a group that also owns 70 senmon gakko. If you want to make a career in Japan, follow the guide. First clarify your purpose and plans, and prepare to start new studies after your language program.
D. Plan for Art university
For those who want to go art university.
There is a supplement to pay for this Plan:
¥ 400,000 for the "Sketch and Design" courses
¥ 220,000 for the "Thesis and Interview" courses
E. Plan for finding Employment.
For those who have reach N2 level. A specific curriculum is designed to match each student's purposes.
Understand the job market in Japan (how to behave, what to do and not to do, customs etc. ) and gain knowledge about the Japanese society. Prepare for the JLPT N1. Job counseling is also held every week.
Start of sessions, schedules and costs of the 5 programs:
Start Date

January, April, July, October

Duration

1 year/1 year and 3 months/1 year and 6 months




1 year and 9 months/2 year

Schedule

Mon to Fri 9:00~12:20 or 13:20~16:40

Number of Lessons

20 lessons of 45 minutes each/week

Number of students in class

15-20
* Elective courses are not in supplement. They replace Japanese class 3 times a week
2. Long-term course (12 months and more)
Those who simply want to come to Japan to learn Japanese one year (and more), with no intent to stay thereafter, are welcome to study at Toyo Language School, with a student visa.
| | |
| --- | --- |
| Start Date | January, April, July, October |
| Duration | 1 year (can be extended) |
| Schedule | Mon to Fri 9:00~12:20 or 13:20~16:40 |
| Number of Lessons | 20 lessons of 45 minutes each/week |
| Number of students in class | 15-20 |
3. Short-term courses (1 to 6 months)
Japanese study of 3 months or more. Those special short-term programs can take place during one's summer or winter vacation. To attend short-term courses, you can register by using a working holiday visa, family visa or short-stay visa (temporary stay).
| | |
| --- | --- |
| Start Date | January, April, July, October, |
| Duration | 3 months |
| Schedule | Mon to Fri |
| Number of Lessons | Contact us |
| Number of students in class | Contact us |
| Required Japanese Skill | Beginners accepted |
| Tuition fee | 204,000 yen / 3 months |
ACTIVITIES OFFERED BY TLS
TLS offers several opportunities so that students can enjoy Japan life and develop their language skills through activities. Athletic meeting, Hippo Home-stay, Summer festival, Watching Musical , graduation trip  and much more!
ACCOMODATIONS AT TLS
School Dormitory
TLS has 8 dormitories, from 5 to 15 minutes from the school by bicycle. Single rooms, share rooms are available. Available from 6 months.
Home-Stay
TLS recommend home stay program. Students will have very good experience to learn the way of Japan and feel warm welcome of Japan family.
If you're looking for other Japanese Language Schools, you might also want to check out
Kudan Institute of Japanese Language and Culture and Tokyo Kokusai Chishiki Gakuin.
ESTIMATE FEES FOR 1 YEAR STUDY IN TLS – 2023
TOYO LANGUAGE 

Application Fee

¥20,000

Admission Fee

¥100,000

Tuition Fee

¥612,000

Other fee

¥84,000

School Dormitory entrance fee, deposit, cleaning

¥103,560

Dormitory fee

¥468,000

Utilities fee

¥ 90,000

Total

¥1.477.560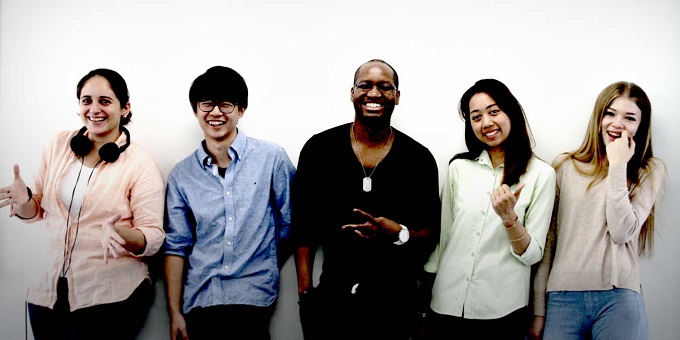 TO KNOW MORE CONTACT US HERE OR BY EMAIL : INFO@MOTIVISTJAPAN.COM