ABOUT: TOKYO ONE JAPANESE LANGUAGE SCHOOL CHIBA
Tokyo One Japanese Language School was founded as a main school for learning Japanese language and for developing 3 other Japanese language schools in Myanmar. The school principal is a professional in education and has large experience working at Japanese Prefectural Senior High Schools and leading Educational Committee in Chiba.
The school leverages its principal and teacher's various experiences and educational know-how to provide individually focused attention to each student and offers various support in helping students achieve their educational goals.
The school aim is to provide specific Japanese language education, so the students from all over the world could prepare themselves for entering various Japanese Higher Education Institutions, Universities and Professional Schools, as well as getting proficient with Japanese language, so that they better enjoy Japanese daily life and better understand Japanese culture and people.
LOCATION
Tokyo One Japanese Language School Chiba main campus is located in the center of Chiba city and provides everything for students' needs. School's new 3 floor building has been completed in October 2015. Each classroom is equipped with the latest technology and facilities, such as electronic interactive whiteboards and soundproof walls.
Tokyo One Japanese Language School Chiba offers academic programs, short-term programs, special summer programs and programs for students who are already staying in Japan and don't need Japanese visas.
FEATURES 

Elective classes

Education, career, general life counseling and advice

Preparation for entrance examinations, interview preparation, essay writing practice, etc.

Interactive activities with local students and organisations.

Friendly and safe environment, daily support, individual approach.

Arubaito guaranteed!
COURSES 
Tokyo One Japanese Language School Chiba offers 4 different language programs for students who want to either improve their Japanese language proficiency, or to prepare for University admissions.
Students can take a General Japanese Language course to prepare for their N1/N2 examinations or join one of two University preparation courses, which length is 1.5 or 2 years total.
1. Long-term courses (12 months and more)
Start Date

April/October

Duration

April: 1 or 2 year course (General/University preparation)




October: 1.5 year course (University preparation),  2 year course (General)

Schedule

Mon to Fri 9:00~10:30, 10:45~12:15 or 13:00~14:30, 14:45~16:15

Number of Lessons

10 lessons of 90 minutes each/week

Number of students in class

20

Required Japanese Skills

Contact us
2. Short-term courses (1 to 6 months)
¥48,000 per month + ¥20,000 of application fee.
Starting in January, April, July or October
ACTIVITIES OFFERED BY TOKYO ONE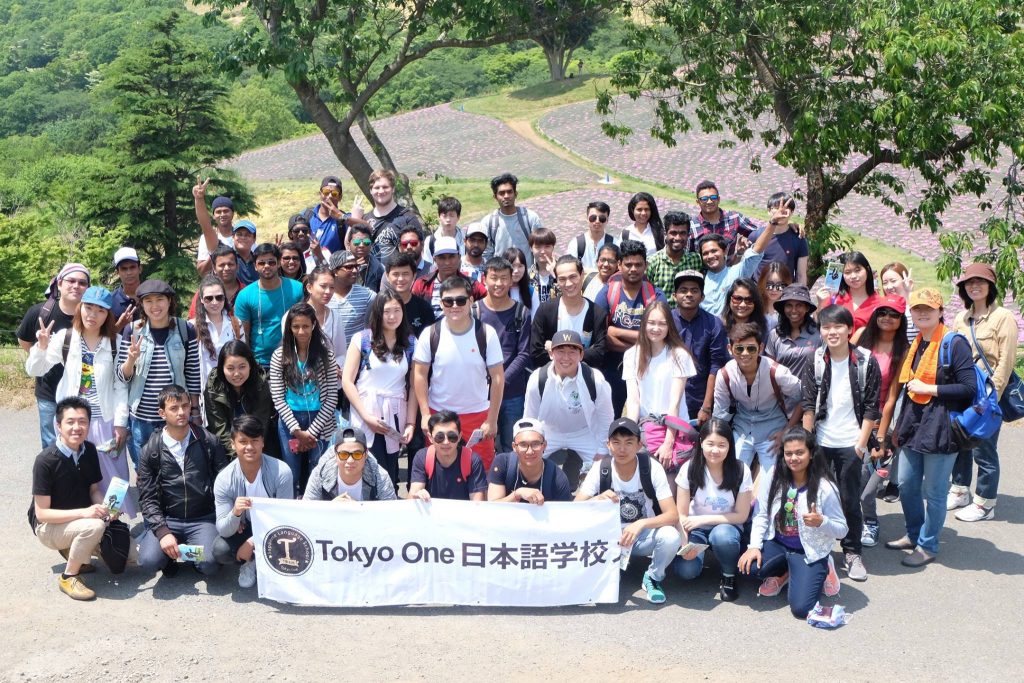 Tokyo One Japanese Language School Chiba offers various experience classes, activities and events throughout the year. Most popular activities and events are: Asakusa (Tokyo), Nikko (Tochigi), Narita bus day trips, shopping trips to nearest outlet malls, kimono school and making wagashi (Japanese sweets ) class, factory visits (cup noodles museum, Sapporo beer factory, etc), science museum visits, karaoke class, taking part in many cultural events and festivals and much more.
ACCOMODATIONS AT TOKYO ONE

Tokyo One Japanese Language School Chiba offers accommodations at shared houses or single or double room apartments in the neighborhood.  All rooms are equipped with WiFi environment, air conditioning, fridge, microwave, washing machine, dishes etc..
| | |
| --- | --- |
| Accommodation Placement Fee | ¥20,000 |
| Twin Room Monthly Fee | ¥30,000~¥35,000 |
| Single Room Monthly Fee | ¥40,000~¥60,000 |
※ Utility fee included
If you're looking for other Japanese Language Schools, you might want to check out
Yokohama Design College and Kanto Foreign Language Institute.
ESTIMATE FEES FOR 1 YEAR STUDY IN TOKYO ONE – 2023
TOKYO ONE 

Application Fee

¥20,000

Admission Fee

¥60,000

Tuition Fee

¥ 680,000

Other Fees

¥ 20,000

Total

¥ 780,000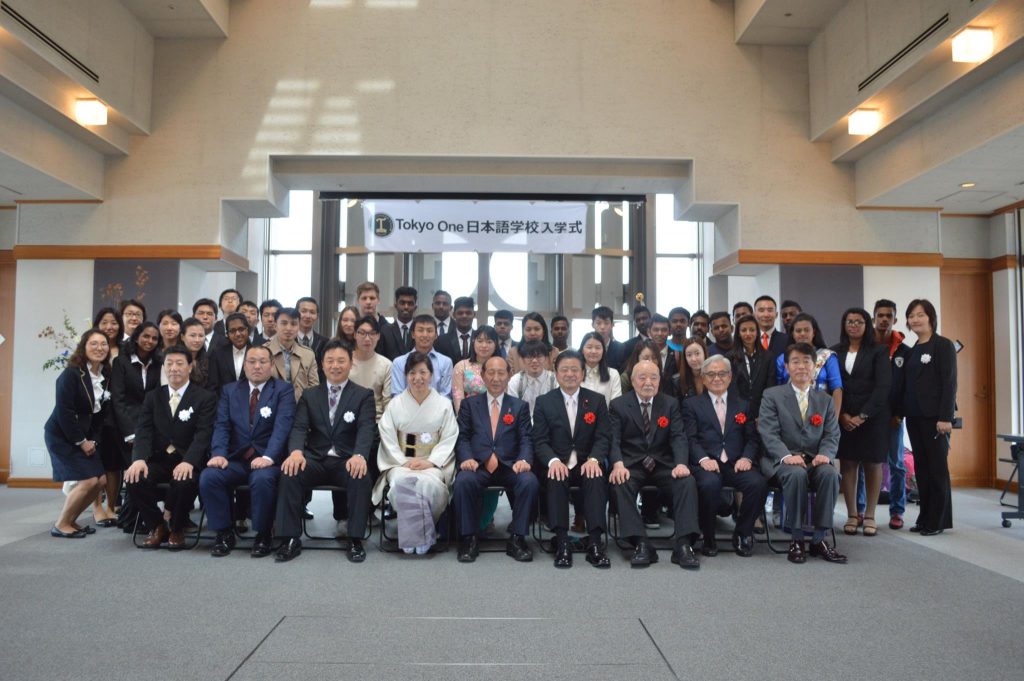 TO KNOW MORE CONTACT US

 HERE 

OR BY EMAIL : INFO@MOTIVISTJAPAN.COM
LOCATION MAP