Teaching Japanese as a Foreigner | Motivist Japan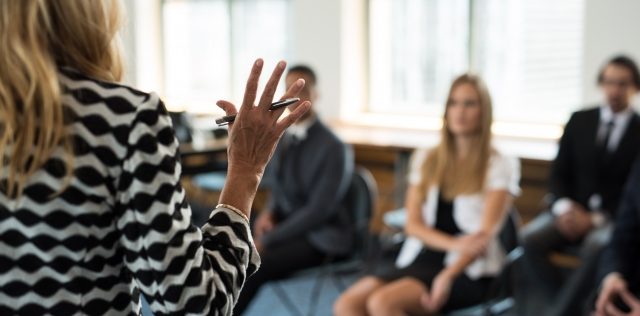 plus
Teaching Japanese as a foreign language may seem to be something very alien and unusual, but in reality we had a few inquiries from international students who are interested in following this career.
So today we are concerned to find out whether it is possible for a non-native Japanese speaker (a foreigner), to become a Japanese language teacher and start teaching Japanese as a second language back in their home country or somewhere else in the world.
Japanese as a second Language Teacher Certificate
First of all, let's explore if there is any sort of certification you need to be aware of when you are looking to start your career as a Japanese language teacher.
As we are now in Japan, let's start with Japanese certification system and what is required for anyone who wants to become a teacher.
After making our research we found that for Japanese nationals (Japanese native speakers) there aren't any national qualifications that a person needs to acquire if he/she wants to become a teacher of Japanese as a foreign language. However, for Japanese there are certain conditions and they are as follows:
Japanese Training Course (420 hours)

Japanese Language Teaching Competency Test (日本語教育能力検定試験)

Specialized Japanese Language Teacher Class at a Japanese University
Japanese native speakers (Japanese nationals) are required to complete one of the above requirements in order to work as a Japanese language teacher here in Japan.
They can choose either option available to be seen as a certified teacher and to get a job.
Is It Possible for a Foreigner to Become a Teacher of Japanese?
The answer is yes, it is definitely possible, if you are ready to put enough time and effort to achieve your study and professional goals.
If you are an international student, the requirements for you will be the same, but before that you must become really proficient in Japanese in order to apply to one of the above options or to pass a specific teacher's test.
The minimum requirement for all of the above options is to have at least JLPT N1 level of proficiency in Japanese and know the language well.
If You Choose Option 1
If an international student chooses option 1 and is willing to join the course to become a teacher of Japanese as a foreign language, he/she needs to show evidence of proficiency (JLPT N1) , plus to sit at an interview with school counselors. Finally they will decide if the student is ready for the course or not.
How long does it take to complete these 420 hours? They usually take a 1 year course, or an alternative 6 months intensive course. And this is without counting those 2 years or more that any international student needs to spend to reach JLPT N1 level of Japanese proficiency.
If You Choose Option 2
Again, here an international student has to possess fluency in Japanese language in order to take the test.
The test is held once a year in October, and students can take it in following locations: Sapporo, Sendai, Tokyo, Nagoya, Osaka, Hiroshima and Fukuoka.
The test consists of 3 parts (90 min/writing, 30 min/listening, 120 min/writing), and refers to the knowledge of Japanese society, culture, history of education, language + society, language + psychology, language + education; general language and such topics. The student has to prove his/her knowledge of not only the language and linguistics, but also the behavioral habits, psychology and such.
Statistics show that 6,167 students have applied in 2016 to take the test, but only 4,934 students have been able to actually sit the test. And only 1,231 students have passed and gotten the certificate. That makes about 25% of pass rate. And here we talk about Japanese native speakers, not international, as we couldn't find any statistics about international students taking this test.
This option seems to be the best for foreigners who already live in Japan and have other types of visas, than a student visa status. Applicants have no limitations, and anybody can apply to take this test, so the visa status does not matter.
※Statistics information for 2016 can be found here. (Japanese)
If You Choose Option 3
This option seems to be the best option for international students! Why is that? Because you can take a 1 or 2 year course at one of our partner Japanese language schools in your favorite place in Japan, and then continue your education as an international student at a University, taking this specific teacher's course, studying together with Japanese students.
This is not only doable in terms of length of study, but also this way it's easy to maintain your international student visa status, as schools will help arranging all that for you.
Also by choosing this option, you can get not only a teacher's certificate, but actually a degree from one of Japanese higher education institutions, that will boost your career soon after from your graduation!
Let us know if you are interested to learn more by leaving your inquiry here.
We also appreciate our readers who choose to stay up to date with Motivist Japan news on social media, so we invite you too!