Japan is a fascinating country that has a lot to offer. Find out more here and …
Come study in Japan! Ganbatte kudasai*!
* You can make it!
The Japanese language is not as difficult as people generally believe. Within 1 year, anyone can become fluent in Japanese (though that takes a lot of dedication and most students will need about 18 months).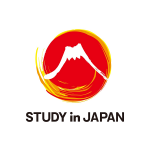 Japan offers a lot of opportunities to foreign students. And the Japanese government has pledged to double the number of international students by the year 2020.
We provide personalized counselling and assist Students with all the cumbersome paperwork. We also provide support once students are in Japan.
Our services are FREE FOR STUDENTS.
Don't wait. Contact us now and …
… Study in Japan!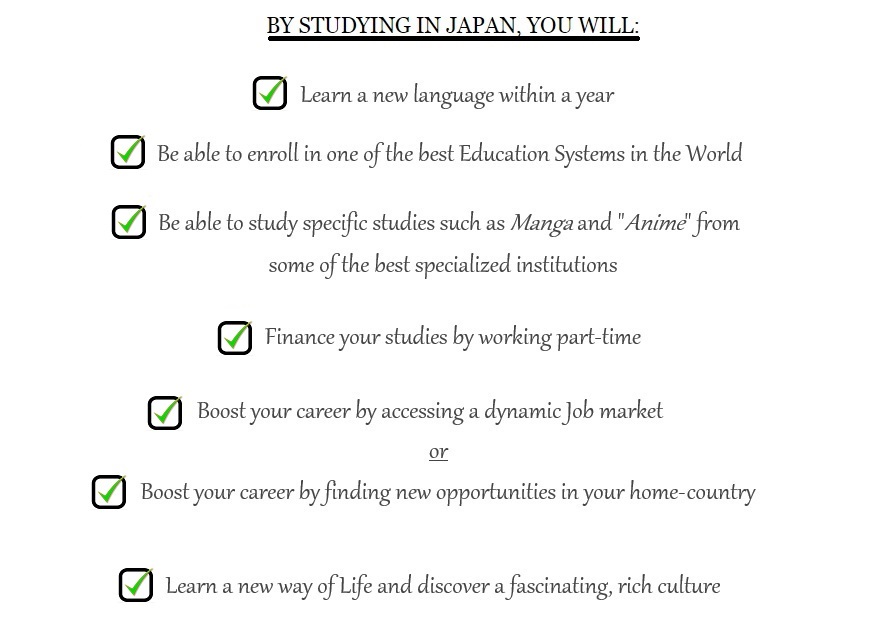 Or contact / follow us:
Find out more information on our website about: