Shiba-Sakura Festival | Fuji Shibazakura Matsuri | Motivist Japan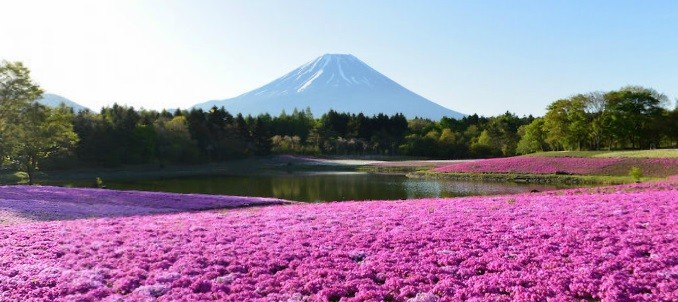 plus
Cherry blossom is now finished in most parts of Japan (you may still enjoy hanami in Hokkaido). But there are always beautiful sceneries to be seen in Japan, whatever the season may be. If you are nostalgic of Sakura, you may enjoy the sight of the Shiba-Sakura Festival. Located at the foot of Mount Fuji, vast stretches of pink flowers contrast with the blue sky … Breathtaking …
For experts: the flowers are of the Phlox subulata (also called moss phlox) variety. For all the others: it is beautiful anyway.
Hang around in the park and enjoy nature at its best. Eat a bite and try some local, exquisite delicacy.
Fuji Shibazakura Matsuri is about 2 hours from Tokyo. Wherever you are, escape to Japanese nature and have a great, peaceful day at the Shiba Sakura festival.
Don't wait, it is only until May 29.
To read more, visit the website: http://www.shibazakura.jp/eng/