10 Tips to Save Money on Food in Japan | Motivist Japan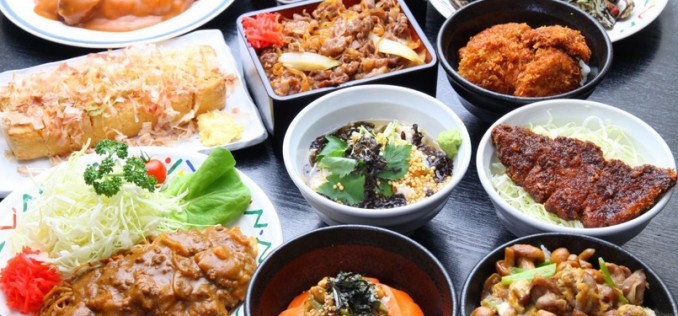 plus
Life in Japan is not as expensive as you might think. There are many ways to save money. It just takes some insight. Until you get there and find your own ways, people there will give you advice. But we also would like to provide you with some information. We hope this article will be valuable for you. Today, we will discuss how to save money on food in Japan.
Food in Japan is actually quite cheap. Anywhere you will get value for your money. But if you are on a tight budget constraint, here are a few tips to manage to save money on food in Japan.
1. Cook!
Back home in your country, do you go out every evening? Even though you are in Japan, you also have a home. And your place, hopefully, should be feeling like it. So why not cook? It is a bit more time consuming but it will impact your monthly budget in a good way.
2. Adjust to local food (forget your home-country food)
When one is living abroad, it is tempting to look for the food and meals they are used to eating. Well, that would prove to be very costly in Japan. So adjust to the Japanese food. First, discovering the local food is part of the charm of living abroad. Then, Japanese food is, anyway, good and most often healthy. So forget your delicious home meals for the time you are in Japan and that will also enable you to save money.
3. Avoid "Combinis" (コンビニ)
Combinis are just that: convenient. But you pay a price for it. You find lots of stuff there. Salads, Onigiri, Soba, Ramen, you name it. But everything there is (significantly) more expensive than at a supermarket. So even though that may take you a few extra minutes (probably no more than that) to get to the supermarket, you can save up to 30 or 40% by buying your supplies at the supermarket.
4. Shop late
To get even better deals, you may want to shop late at the supermarket. There may be less choice then. But food is discounted. Check the schedule of your local market and go about 30 minutes before closing time. You will find amazing deals.
5. Family restaurants (ファミリーレストラン, commonly called "fami-res", ファミレス)
If you want to go out, consider "family restaurants". Those are chains that you find all over the place. Jonathan's (ジョナサン), Gusto (ガスト), Saizeriya (サイゼリヤ), Bamiyan (バーミヤン), Coco's (ココス) to name just a few. For about 800 yens (7 dollars) you can have a full meal, including "drink bar" (ドリンクバー). "Drink bar" means that you can drink as much as you want. Sodas, fruit juices, tea coffee, all sorts of cold and hot drinks, … So when you feel like taking your time, chatting with friends or studying, "Fami-res" are definitely a good place to go to, for a modest price.
6. Cheaper than family restaurants: gyudon chains, udon restaurants …
You can find really cheap restaurants and still have more than decent meals. For 350 yens (3 dollars) you can eat gyudon, donburi, curry, udon. Udon restaurants, in particular, are a good place to try. There are now more and more self-service udon restaurants. You get a bowl of udon (you only have to choose its size) and then add the toppings and side dishes you prefer. Convenient, cheap, fast (this is Japanese fast-food) and still good (especially for your wallet).
7. Coupons
When you are in the mood to eat at McDonald's or one of the gyudon chains (Yoshinoya, Sukiya …), don't forget to check your smarphone. If you subscribe to their Line mailing lists, you will receive coupons.
8. Tabehodai
If you are very hungry, consider a "tabehodai" ("All you can eat" restaurant). For around 1000 Yens (about 8 dollars), you can eat as much as you want in a buffet (called "baikingu" for "Viking"). There are many restaurants like that in Japan and surely a few near you.
9. Bakeries
If you want to give priority to quality over quantity, while still saving money, find local bakeries. They cook and bake their own meals. You may find various tasty products there such as bread, pizzas, sandwiches etc …
10. Be careful with drinks
Drinks is really a potential money pit. Vending machines can be found everywhere. If you buy 3 drinks every day, that will cost you about 500 Yens – or a meal in one of the aforementioned places. An easy way to save money is to use a thermos. Prepare your beverage on the morning; it will stay cold (summer), warm (winter) the whole day. Buy 2 liter bottles. Or better, if you like tea, for instance, buy tea bags. You can save about 100 dollars each month.  Also, even if you love beer, try restraining yourself. In many places, a small glass of beer may cost as much or even more than a main meal. You may do "kanpai" with any other drink!
Soon, we will give you tips on how to save money on Transportation in Japan. Mata ne!*
* See you soon!