Questions to Ponder Before Studying in Japan | Motivist Japan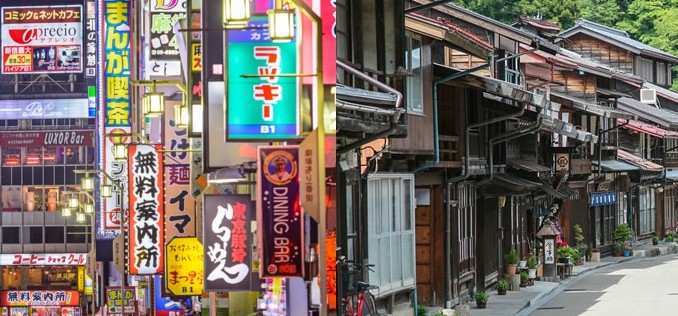 plus
You love Japan. You have decided you want to experience life there. The best path for that is to learn the language first. So you intend to spend a year – maybe more – to learn Japanese in a language school. Maybe Japan is far from your country. Even if it is not far, it surely features a different culture than yours. In any case, going to Japan is a big decision. It is very likely a decision you will not regret – you may spend the best time of your life in Japan and it will be such an enriching experience anyway. But there are questions to ponder before studying in Japan so make sure to think about the following issues!
1) How long do you think you can be far away for your country?
If you have decided you want to go to Japan, you probably love its culture and you have likely already been there, at least on vacation. You know you love it and you know you will have a great (/The) time (of your life). And we are confident you are right in thinking so. But make no mistake: going to Japan on vacation is a different experience than living there. You will likely miss your home cuisine, your home habits, your friends and family. Are you ready for that? And are you ready for a daily cultural shock that all foreigners encounter in Japan? If so, how long are you ready to live in Japan? 6 months? It takes at least a year to get fluent. 2 years? How often do you think you will need to go back home? Will you be able to afford those trips home? Just be realistic about those questions and you will feel even better, more comfortable and readier about going to Japan.
2) Do you prefer rural or urban life?
Living in Tokyo is a different experience than living in, say, Kumamoto. Do you prefer the speedy, more anonymous, crowded, busier life of a big city, or a more relaxed, care-free, closer-to-nature life? Some people swear by the active life of Tokyo only while others want to avoid it at any rate. If you have never been to Japan, take the time to document yourself, ask people who know Japan well.
3) Which is more important: mild summers (Hokkaido) or mild winters (Kyushu)?
Or the question could be: which do you mind more: hot summers or freezing winters? The weather varies quite a lot between Hokkaido and Kyushu. If you hate snow, do not go to Hokkaido. If, to the contrary, you enjoy snow, love skiing and do not mind super cold temperatures, you must target Sapporo or another northern Japanese city. It is really important for you to take climate questions into consideration. Find more about Japanese cities here.
4) What type of accommodations is good for you?
Now that you know what type of city you would like to live in, now that you know in what region you want to be, it is time to think about the type of accommodations that is the best for you. For full immersion, to learn the most about the Japanese way of life, choose home-stay without any hesitation. Your Japanese language skills will improve faster too. However, you have to sacrifice some privacy then. If the latter if very important for you, a private apartment should be your choice, so long as you can afford it. A compromise would be apartment-sharing (lots of independence but can you share with people who will first be total strangers?) or dormitory (managed by the school or not). Many options for you depending on what you value most: immersion, privacy, socializing, sharing a place with people, etc. Not to forget: meals. Are you willing to take the time to cook for yourself (apartment) or do you prefer to have meals delivered on your table twice a day (home-stay, dormitory). All questions you need to answer before you go to Japan. And actually before you choose your school since schools provide different types of accommodations.
5) Will you (need to) work in Japan?
As you may already know, foreign students are allowed to work 28 hours in Japan. This is one of the reasons why Japan is becoming more and more popular as a study-abroad destination. If you have already decided to go study in Japanese, one can assume that you have budgeted your stay there. Will you have to work in Japan to afford daily expenses? Or do you want to focus on studying? Or do you want to balance studies and fun? If you want to work (working is not just a way to earn money, it is also an efficient way to improve one's language skills and get valuable experience), take the time to explore the options you will have once in Japan. What kind of work would suit you? Can you choose a position that would help boost your career after you're done studying, thus killing two birds with one stone? Where can you look for jobs? Find information online, starting with our website. Another thing about work … If you intend to work in Japan after your studies there, choose to study in the Tokyo (or Osaka) area where there are umpteen opportunities.
If you ask foreign people who studied in Japan to tell you about their experience, the feedback you will get will be overwhelmingly good. But as we often tell prospective students, it is important to be as ready as possible. That is achieved through research, thinking and answering some key questions.