JLPT N5 Basics Part 2 | Japanese for Beginners | Motivist Japan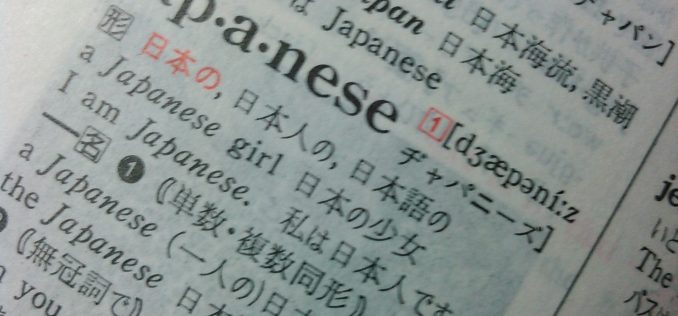 plus
Today we are going to continue our series of articles on learning Japanese for beginners, and this is our JLPT N5 basics part 2. If you have missed the first part, you can check it here: Learning Japanese Basics: Inside JLPT N5 (Part 1).
JLPT N5 Part 2: Grammar
JLPT N5 consists of about 80~100 kanji that a student has to learn to be able to pass this level. However, when we talk about vocabulary, here we have even more words to learn, about 800~1000! And we also have new grammar structures, that students have to learn and to be able to recognize and use properly.
First of all, let's start with grammar and here is the list of articles and grammar specific structures a student needs to learn in JLPT level N5. We didn't use the kanji, so it's easy for beginners to read and memorize, and we also gave English alphabet transcription as well as the meaning in English. Enjoy!


すわっておうえんしましょう / Norisa1
   1. ~です
     これはリンゴです。(Kore wa ringo des / This is an apple.)
   2. ~も~
     私はリンゴもバナナも好きです。(Watashi wa ringo mo, banana mo suki des. / I like apples, as well as bananas. )
     かれはブドウもすきです。(Kare wa budo mo suki des. / He also likes grapes. )
   3. ~で~
     外で待ちましょう。(Soto de machimasho. / Let's wait outside. )
   4. ~に~/~へ~
     昨日、銀行へ行きました。(Kino ginko he ikimashita. / Yesterday I went to the bank.)
     明日、映画を見に行きましょう。(Ashita, eiga wo mi ni ikimasho. / Let's go to the movies tomorrow. )
   5. ~に~
     つくえの上にえんぴつがあります。(Tsukue no ue ni enpitsu ga arimas. / There is a pencil on the table. )
   6. ~を~
     友達に電話をかけます。(Tomodachi ni denwa wo kakemas. / I am going to phone my friend. )
   7. ~ませんか
     明日、映画を見に行きませんか。(Ashita, eiga wo mi ni ikimasenka. / Would you like to go to the movies tomorrow?)
   8. ~は~
     今日は暑いです。(Kyo wa atsui des. / Today (the weather) is hot. )
   9. ~があります
     銀行のとなりに学校があります。(Ginko no tonari ni gakko ga arimas. / There is a school next to the bank.)
   10. ~がいます
     あそこにいぬがいます。(Asoko ni inu ga imas. / There is a dog over there.)
   11. ~と~
     かれは音楽とサッカーがすきです。(Kare wa ongaku to sakkka ga suki des. / He likes music and soccer.)
   12. ~ましょう
     ごはんを食べましょう。(Gohan wo tabemasho. /Let's eat rice. /Let's eat.)
     公園へ行きましょう。(Koen he ikimasho. / Let's go to the park.)
   13. ~ましょうか
     しゅくだいをしましょうか。(Shukudai wo shimasho ka. / Shall we do homework./ Let's do homework./ How about doing homework?)
     リンゴをたべましょうか。(Ringo wo tabemasho ka. / Let's eat apples.)
   14. ~てください
     てつだってください。(Tetsudatte kudasai./Please help me.)
     はらってください。(Haratte kudasai./Please pay.)
   15. ~てもいいです
     話してもいいです。(Hanashite mo ii des./You can talk./ It's ok to talk.)
     あそんでもいいです。(Asonde mo ii des./You can play./It's ok to play.)
   16. ~てはいけません
     あそんではいけません。(Asonde wa ikemasen. / You can't play./It's not ok to play./ You must not play.)
   17. ~から~
     昨日からちょうしわるいです。(Kino kara choshi warui des. / I feel not well since yesterday.)
     しごとからかえりました。 (Shigoto kara kaerimashita. / I came back from work.)
   18. ~ている
     知っている(Shitteiru / Know about)
     ひらいている (Hiraiteiru / Is open)
   19. ~にいく
     かいものにいく。(Kaimono ni iku./Going shopping.)
   20. ~ないでください
     しないでください。(Shinaide kudasai./ Please don't do ~/ Please stop.)
     おこらないでください。(Okoranaide kudasai. / Please don't be angry.)
   21. ~のがすきです
     たべるのがすきです。(Taberu no ga suki des. / I like eating.)
     うたうのはすきです。(Utau no ga suki des./ I like singing.)
   22. ~のがじょうずです
     かのじょはうたうのがじょうずです。(Kanojo wa utau no ga jouzu des. / She is good at singing.)
   23. ~のがへたです
     かれはおよぐのがへたです。(Kare wa oyogu no ga heta des. / He's not good at swimming)
   24. まだ~ていません
     あおきさんはまだきていません。(Aoki san wa mada kite imasen. / Mr.Aoki is not here yet./ Mr.Aoki hasn't come yet.)
   25. ~のほうが~より~
     たけしは魚のほうがお肉より好きです。(Takeshi wa sakana no hou ga oniku yori suki des./ Takeshi likes fish better than meat.)
   26. ~のなかで~がいちばん~
     犬のなかでは、プードルがいちばんかわいいです。(Inu no naka de wa, pu-doru ga ichiban kawaii des./ Poodles are the most cute among all dogs.)
     クラスのなかでは、マリアさんがいちばん日本語がじょうずです。/Maria is the best in Japanese in our class.)
   27. ~つもりです
     学校かえりでかいものへ行くつもりです。(Gakko kaeri de kaimono he iku tsumori des./ I'm planning to go shopping after school.)
   28. ~く/ ~になる
     3に2をくわえると5になる。(San ni ni wo kuwaeru to go ni naru./Add 2 to 3 and you have 5.)
   29. ~たいです
     おどりたいです。(Odoritai des./I want to dance.)
     かえりたいです。(Kaeritai des./I want to go home./I want to go back.)
   30. ~たり 、~たりする
     あめがふったり、やんだりすることがある。(Ame ga futtari, yandari suru koto ga aru./ It can rain and stop raining.)
   31. ~たことがある
     日本からのおみやげをおくったことがある。(Nihon kara no omiyage wo okutta koto ga aru./I have sent presents from Japan.)
   32. ~や~
     かのじょのへやにはベッドや机などがあります。(Kanojo no heya ni wa beddo ya tsukue nado ga arimas./She has a bed and a table in her room.)
   33. ~んです
     どうしたんですか(Dou shita n des ka./What happened?)
     ころんだんです (Korondandes. / I fell down.)
   34. ~すぎる
     このバッグは大きすぎる!(Kono baggu wa ookisugiru!/This bag is too big!)
   35. ~ほうがいい
     あそこのレストランのほうがいい。(Asoko no resutoran no hou ga ii./That restaurant seems better.)
   36. ~ので~
     このへやは、えきからちかいので、やちんがたかい。(Kono heya wa, eki kara chikai node, yachin ga takai./ This room is close to the station, that's why the rent is high.)
   37. ~なくちゃいけない
     どようびいそがしいので、きょうそうじをしなくちゃいけない。(Doyobi isogashii node, kyo souji wo shinakuchaikenai./ I am going to be busy on Saturday, so have to/need to clean the house today.)
   38. ~でしょう
     あしたはさむくなるでしょう。(Ashita wa samuku naru desho./It's going to be cold tomorrow.)
     ともだちがくるでしょう。(Tomodachi ga kuru desho./A friend is going to come.)
   39. ~まえに
     学校へいくまえにあさごはんをたべます。(Gakko he iku mae ni asagohan wo tabemas./I eat breakfast before going to school.)
   40. ~てから
     かいものをしてからゆうしょくをつくります。(Kaimono wo shite kara yuushoku wo tsukurimas. / I am going to cook dinner after shopping.)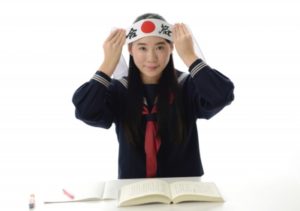 We tried to give you some easy examples along with these grammar sentences, but of course this is not everything you can learn in JLPT N5. 
We recommend our students to at least study for JLPT level N5 before coming to Japan, but it is not necessary. Many of our partner Japanese language schools offer classes for beginners starting with zero knowledge of Japanese, so please don't worry!
All our partner schools provide specific Japanese language education for international students, done by professionally trained teachers. By taking one of the short or long-term programs our students save months and years on studying Japanese language, if done by yourself alone, and this is probably the main benefit of studying at one of Japanese Language Schools here in Japan!
For more information, simply fill up this inquiry form, and we will contact you back asap.
And of course stay tuned to our next coming article, JLPT N5 Part3.