Japanese University for International Students | Motivist Japan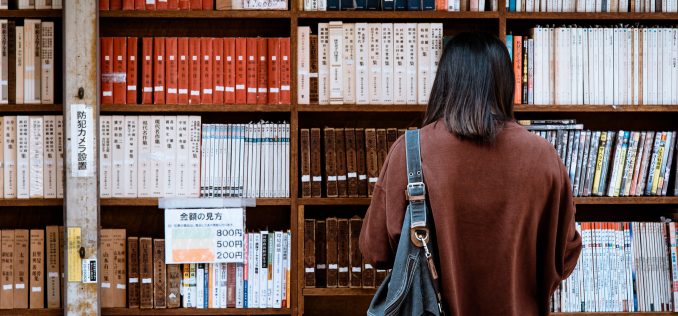 plus
After graduating senior high school, student now has the option to move in to higher education. Entering University in Japan is not as complicated as one would think. With the proper documents and preparation, you will be surprised that it is not that hard and quite straightforward.
There are two types of exams for given to students. First one is for students who graduated high school in Japan and the other one is for students who graduated high school outside Japan. If a student from overseas is planning to enter Japanese University, school may require a high level of Japanese and TOEFL for non-native English speakers.
A student wanting to study in a Japanese University should be prepared in taking the school's entrance exam. If you plan to study in prestigious University (such as Kyoto or Tokyo University) expect the exam to be harder than other Universities.
Typically Universities conducts two tests. Center test which is the same exam that all students entering University should take and the University Entrance exam itself. However for non-Japanese students, it is recommended to take the EJU (Examination for Japanese University Admission for International Students) before entering a Japanese university for international students.
EJU is only conducted twice a year (June and November). Exams can be tJapanese University for International Studentsaken in several cities in Japan as well as 14 countries outside Japan. Check this link to see if your country has EJU Offerings.
EJU is divided into 4 categories:
1. Japanese as a Foreign Language
2. Science
3. Japan and the world
4. Mathematics
Japanese as a Foreign Language is divided into sub categories:
– Reading Comprehension
– Listening
– Listening and Reading Comprehension
– Writing
It is not surprising to know that Japanese University will require a student to have JLPT N2 or N1 to enrollment. In order to get into that level, one must study at least 1.5 to 2 years of Japanese language.
Foreign Students are required to take the Japanese Language part of the EJU exam and the rest can be taken in English (if student prefers to). The subjects to be taken will depend on student's university.
Results of EJU is different compared to the Pass or Fail of JLPT. In EJU, results are evaluated by scores. The University will then review student's score to see if they are qualified.
If you are a student from Language school, school will help you prepare for exams and interviews. There will be series of mock exams as well as mock interviews to make sure students are prepared.
Upon admission, the University will ask you to complete the COE form and provide bank certificate (bank statement for some countries) to prove that you have sufficient funds to support your studies. Once completed, the school will send it to Immigration for COE approval.
Once approved, school will ask you to pay the tuition then school will send you the original COE (certificate of eligibility) for you to obtain your student visa at the Japanese Embassy in your home country.
Is it expensive to study in Japan?
Japan is always tagged as one of the expensive countries to live in the world. However it is not always true. In terms of University school, Japan is relatively cheaper compared to US, Canada, UK, Australia and New Zealand.
The cost of tuition fee varies from University to University (and it range between 500,000 ~ 1,200,000 yen. The higher the fee does not mean the higher the quality. Japanese University is known for having competitive learning structure thus whatever the tuition fee cost is, the quality is still the same. 
Accommodation costs
There are different type of accommodation available for students in Japan. The most common one is Dormitory. Cheaper compared to Share house or Apartment. However it has less privacy and curfew might be imposed by the school. Cost usually starts at 25,000 to 35,000 yen. Depends on the location.
Share house is also one of the famous type of accommodation. Might cost a little bit higher compared to Dormitories but you will have your privacy. You have your own room equipped with table and fridge and sometimes a TV. However toilet, kitchen and living room will be shared. Cost starts at 40,000-60,000 yen depending on the location.
Apartment is the most expensive type of accommodation. Cost starts at 50,000-100,000 depending on the size of the apartment, location and condition of the place. You will also be in charge of paying your own utilities.
How can I get admission in graduate schools for Japan?
To get admitted at graduate school one need to complete a higher educational institute in his/her own country or outside Japan. Also he/she need to complete 16 years of school education or above and at lest 22 years old. Need to be qualify for admission to graduate school. For details please visit prospective graduate school website for admission.
For scholarship, please visit Japan embassy/consulate website in your home country. Government scholarship (Monbukagakasho (Ministry of Education) scholarships can be applied through embassy/consulate. Also there are various other scholarship available for university students in Japan which could be applied while you are in Japan. For information you might contact with local city hall.