Yokohama prefecture is the second largest in Japan, and its the most largest city is Yokohama. This is a very popular place among foreign visitors and also as a place for living.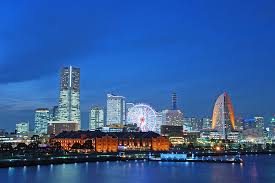 The current population in Yokohama prefecture is 3,724,844 people, which is formed from  1,673,662 people living in Yokohama city only. Yokohama city has a very large foreign community and consists of 90,493 foreign nationals.
You can easily get to Yokohama from Tokyo by subway, local trains, that only take about 20~30 minutes. Also this is a very convenient place to travel to and from other cities of Japan, as it is situated very close to Tokyo and Haneda airport, has a very developed rail-road system with Shin-Yokohama shinkansen station and also many bus lines.
Yokohama as a city that started to develop only since 1887, when the first modern waterworks system had been launched. Before that Yokohama was a small village consisting only of 87 households.
Now the city of Yokohama is a big business center, a sightseeing center, has developed educational system and much more.
The best schools in Yokohama are Yokohama National University, Yokohama City University (YCU), Kanagawa University and many more.
The weather in Yokohama is something similar to great Tokyo, the only difference is that there are often more rains in Yokohama and Kanagawa prefecture in general due to the mountains, and more sea breeze you can feel in Yokohama city compare to central Tokyo.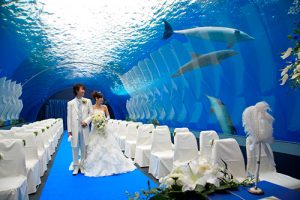 Yokohama city is famous for its museums, Minato Mirai park with the Landmark tower, "aka renga" museum and the port, foreign cemetery, Chinatown, Yokohama Hakkeijima Seaparadise aquarium and the attractions park, Nogeyama Zoo, Anpanman museum, and many more food and sightseeing spots and places of leisure.
Every visitor and citizen can find something interesting about Yokohama city, and you are very much welcome to explore more.
For more information about Yokohama, please visit the city's official website:
http://www.city.yokohama.lg.jp/lang/en/