Japan Rail Pass: What You Need to Know | Motivist Japan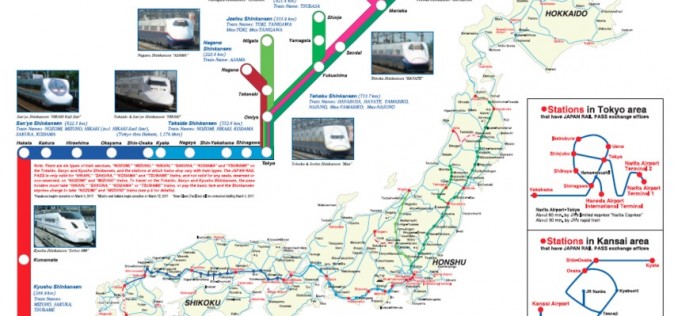 plus
The Japanese Rail Service is worldly known for its reliability and punctuality. If you want to travel Japan nationwide, we definitely recommend you to purchase "Japan Rail Pass (JR pass)" in your country. But first, we would like to emphasize that the JR Pass is for tourists only. If you want to study in Japan and get a student visa, you cannot get a JR Pass.
JR pass is the Japanese version of Eurail Pass. JR group is mainstay of Japanese railway. Its network is nationwide and its total route distance is approximately 20,000 km. Basically, only foreigners whose visiting purpose is for sightseeing are eligible to buy it. You have to get it outside Japan through JR agents. One cannot buy the pass inside Japan and Japanese basically can't get it (even though there're some exceptions),
Before arriving in Japan, you are supposed to get an exchange ticket through an agent. And then you have to exchange it at Exchange office (http://www.japanrailpass.net/en/exchange.html) with your passport in order to get JR pass after arrival.
Once you've got your JR Pass, you'd better go to "みどりの窓口"("midori no madoguchi") and make reservations. There are six types of passes: 7 days, 14 days, 21 days – each one 1st class or 2nd class. All tickets also have special fares for children.
Basically, the JR pass is available for all JR lines except "のぞみ" ("Nozomi") and "みずほ"("Mizuho"), all JR route buses and JR Nishinihon Miyajima Ferry.
To create one's own travel plan by oneself is a precious experience for everyone. Japan is a long and narrow country, and its rail network is covering almost all parts of Japan. Therefore, using the JR pass effectively will help you greatly. Landscapes from the train windows is amazing. Though it depends on each individual, most foreigners prefer to see the rural side of Japan. From this point of view, the JR pass will stimulate your sense of journey and make it a more impressive one. Definitely, if you intend to travel a lot within Japan, make sure you get your JR Pass.