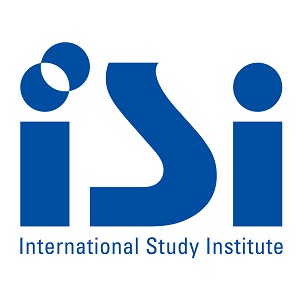 ABOUT: ISI INTERNATIONAL STUDY INSTITUTE – NAGANO
The ISI, International Study Institute Nagano Campus has obtained as a vocational school from the Ministry of Education, Culture, Sports, Science and Technology. It benefits our students for student discount in public transportation. Since the campus is shared with our vocational school, language school student can join the vocational school after completion of their 2 year Japanese language course. Students have an opportunities and environment to interact, extracurricular activities and cultural festivals with Japanese student at vocational school. Also they can stay at the student dormitory within walking distance from school and at a low cost!

LOCATION
ISI Nagano Campus is located in Ueda, it's a castle town surrounded by nature and the Shinshu Mountains, its offer a safe and comfortable life in the best environment. Ueda has been known as an industrial city in Japan, compared to bigger cities like Tokyo and Osaka, It's cheaper and the beautiful scenery makes it the best environment for studying. Ski resorts are 1 hour away by car so many students take the chance to ski and learn Japanese during winter. It's also just 1 hour and 30 minutes away by Shinkansen from Tokyo.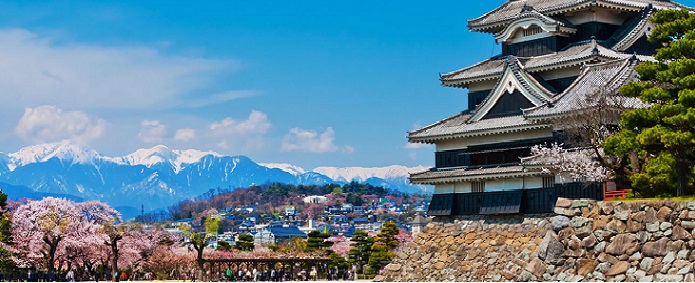 FEATURES OF ISI
・A curriculum designed for your purpose, whatever that may be
・Support for higher education
・Support for higher education: an 'entrance exam scheduler', an 'overview of the entrance exams of Japan' and 'instructions on how to write college application papers' for students planning to apply for higher education
・Support for job hunting, a 'job search scheduler', an 'industry, company and profession research organizer', 'instructions on how to write job application papers', 'interview and written exam tips' and 'basic business manners' for students planning to find employment.
・Career guidance: After entering school, career guidance is given in multiple languages. Career advisers will discuss relevant strategies on how you would prepare for your career according to what kind of schedule until graduation.
・Excellent locations to experience Japanese culture, food, nature and seasons
COURSES
1. Long-term courses (12 months and more)
This course is available for those who have obtained a student visa with the intention of studying from 1 year and 3 months to a maximum of 2 years (Nagoya Campus 1 year 6 months to 2 years). If you are intermediate level to higher, you may also take 2 elective course each week. Depending on your individual needs, these courses can help you prepare to enter a school or to get a job, help you pass the JLPT or just to improve your language skills.
Start Date

April, July, October, January




Depending on each campus – Contact us to know more

Duration

One to two years

Schedule

8:50-12:20 Mid-Advanced levels

13:00-16:30 Beginner-Mid levels

Number of Lessons

20 lessons of 45 minutes each/week

Number of students in class

15 – 20

Required Japanese Skills

Contact us to know more

First Year total tuition

¥763,000
2. Short-term courses (1 to 6 months)
This course for student coming to Japan with a residency status other than a student visa. Those who wish to be enrolled for one year or more on a working holiday visa or Japanese spouse visa may also take this short-term course. The short-term general course offers the same curriculum as the long-term course, and designed for those who are serious about learning Japanese.
Duration

At least two weeks

Schedule

8:50-12:20 Mid-Advanced levels

13:00-16:30 Beginner-Mid levels

Number of Lessons

20 lessons of 45 minutes each/week

Number of students in class

15 – 20

Required Japanese Skills

Beginners accepted

1 Term (10 weeks) Tuition

¥186,500

ACTIVITIES OFFERED BY ISI
Students learn about Japanese culture through a variety of events such as Cherry blossom viewing, Bon-dance, Calligraphy and many others. You can also enjoy Tea ceremony, Zen Meditation at the Kyoto campus.
ACCOMMODATIONS AT ISI
Here are the options offered by ISI. Feel free to contact us to get more details or to get our help to find the accommodations that suit you best.
Student House
The most reasonable type of accommodation. Students live with Japanese students in the International House run by ISI.
Home-stay *
Students can live with a Japanese family and learn Japanese customs and lifestyle while learning Japanese. Those who chose Home-stay need to submit the Home-stay application form at least two months in advance. Maximum period of stay of 12 weeks. 

| | |
| --- | --- |
| Type | Choose single, double or triple room |
| Kitchen and bathroom | Shared |
| Distance to school (approximate) | 10 mins on foot to 40 mins by train |
| Meals | Not included. Provided by yourself |
| Recommend fo those who wants to … | Live with resident staff for safety, keep expenses relatively reasonable, live with students from other countries |
| Long stay discount price (6 months) | Single ¥450,000; Twin ¥294,000~ ¥318,000 |
| Short stay price (4 weeks) | Single ¥101,200; Twin ¥76,000 |
If you're looking for other Japanese Language Schools, you might also want to check out Hokkaido Japanese Language Academy Sapporo (HJLA) and Hiroshima YMCA.
TO KNOW MORE CONTACT US HERE OR BY EMAIL : INFO@MOTIVISTJAPAN.COM