International Marriages in Japan: Everything You need to Know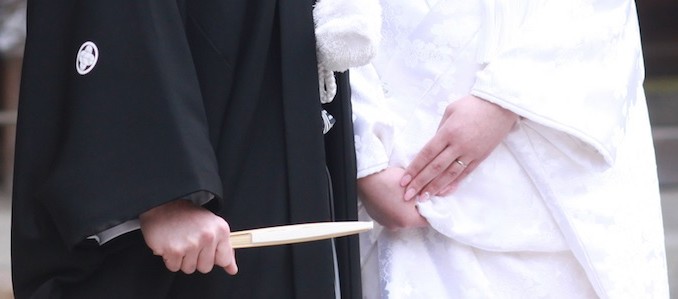 plus
We have the opportunity to say that quite often in this space: Japan is opening to the world. Ineluctable globalization.
Demographic issues (aging society and extremely low birth rate). With more and more gaikokujin (i.e. foreigners) in Japan, there are more and more international marriages. That, too, is something that the Japanese society is slowly coming to terms with.
Its society will become more and more mixed. But what do Japanese who have already tied the knot think about their marriage with a spouse coming from abroad?
A famous Japanese blog has looked into that and asked its readers their opinions. For what it's worth (and in case that topic may relate to you someday …), here is the view of Japanese people on Japanese marriages, and, more specifically, their five main recommendations of issues needing to be discussed before getting married.
Location
The first one is the most obvious. Choosing where to live. When we say "where to live", we don't mean house or condo. We talk about countries.
At least one of the spouses is to live abroad. Being uprooted is not easy. Is that something that one is really willing and ready to do? How about returning home; will time, money, and their spouse allow it?
How about raising kids? In what country is it best to raise kids? That is obviously also something to keep in mind and discuss prior to getting married.
Culture
Adjust to each other's culture: whether you live in Japan or in your home-country, it is crucial to get familiar with, then understand cultural differences and adjust to them.
Included here: the language. Language is part of a culture. It is more than words. For example, it can help fathom how others' think.
Therefore it is a must that each learn the other's language, even though one of them may be perfectly bilingual.
Food
The Japanese people who were polled cited food as one of the main issues to deal with when married with a foreigner.
Though we know well how important food is in Japan – it's an art in Japan! – it came a bit as a surprise that that would be so important in international marriages in Japan.
After all, who doesn't like Japanese food? Well, apparently that may be a subject of discord.
Planning even for the worst
When thinking about the future – and, generally speaking, Japanese feel the need to plan everything – one has to consider the good and the bad times.
Japanese people raise this issue as an important one when marrying a foreign person: how to deal if a disaster happens.
Believe it or not, this is something Japanese would like to discuss with their partners, who actually may often be reluctant to. We hope and assume this should not be expected to come up on the first dates though.
Inlaws
Japanese people cited the inlaws, and the need to get along with them. Well, after all, many concerns that Japanese people have are quite universal, aren't they?
Source: Madame Riri