How to Become a Mangaka in Japan | Motivist Japan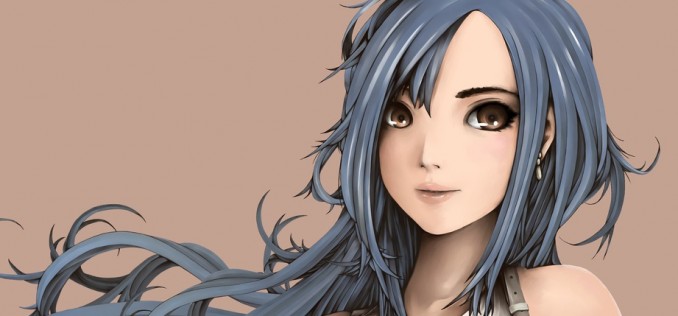 plus
A mangaka is a person who creates mangas. The process of creating manga includes both drawing pictures and writing scripts. The manga business is quite huge in Japan and it is expanding worldwide, generating hundreds of millions of dollars each year. It is notably becoming more and more popular in Western Europe and in the US. It is also growing in other Asian countries. In Japan, manga magazines publish series weekly or monthly. Readers feel compelled to buy the magazines in order to follow the stories, episode after episode. Once a series has been fully published, it is released as a hardcover. Finally, the most popular stories may become animés or movies.
Generally, Mangakas work independently and most of them are freelancers. Sometimes they work together in studios. A manga studio usually consists of a mangaka and his assistants. Work is divided among them. For example, assistants work on the backgrounds or on shading and colors, lettering, inking. That enables the mangaka to focus on creating a story and drawing. Some assistants are specialized – for example in computer imagery or in drawing specific objects.
As it is often the case for artistic professions, only few achieve fame and wealth. But with passion and perseverance, it is certainly possible for anyone to make it a profession and a living. Further, skills that one learns by doing manga can link to other related fields such as video gaming, animé, illustration, cinema, advertising etc …
HOW TO BECOME A MANGAKA?
First, you may want to start learning, possibly using a software such as Manga Studio. You can find a lot of material online for you to learn.
Manga schools are the best way to get in the business
The mainstream process to learn manga is to study at a Manga school (more on that in a moment) or at an art college.
The manga business encompasses various and sometimes specialized tasks so one learns more than drawing techniques in school. As previously mentioned, it is also more and more commonly linked to other businesses such as video gaming, design, web, IT. So there is more than one way to get into this business.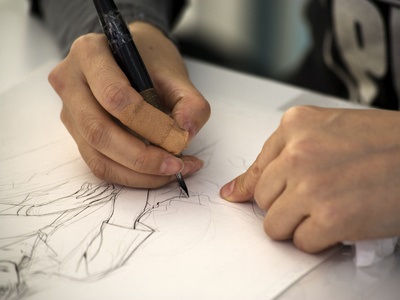 Only very few schools have programs in English. Good manga schools require a good level of Japanese language. Therefore, in any case, it is preferable to learn Japanese first. That will obviously help you in your daily life and it will be necessary if you intend to work in Japan anyway. We will soon introduce manga schools so make sure to visit our website or follow us. Our recommendation is to start learning Japanese in your homecountry and then enroll in a Japanese school. Study the language for at least 6 months – 1 year if possible. Then it will be easy for you to enroll in a manga school and start your career. Target Japanese level JLPT N2, though JLPT N1 may be sufficient.
Once you have learned the fundamentals and developed your skills at a school or art college, just like book writers you can simply contact publishers and introduce your work. Editors will review it – giving equal importance to story-telling and quality of drawing among other criteria, the focus being the answer to THE question: "will it sell well?".
You may also apply at Publishers to become an assistant. Even the most famous mangakas had to go through that step. As a matter of fact, most mangakas have extensive experience as assistants.
Apply to Manga contests
Another way to get noticed in the industry is to win contests that are organized by publishers. Not only can one win cash prizes but, more importantly, one can get acquainted with an editing company. Once there, it is easier to build networks and move forward. Likewise, some websites setup contests (for example PIXIV), making it easy for anyone to submit their works and hopefully get noticed by the profession.
Finally, you may go the "indie" way and self-publish your mangas. That's called Doujinshi. You may use a website such as Lulu.com to get some guidance. Then you may register to doujinshi fairs. Publishers scout and find new talents there. The most famous fair is the "Comiket", short for "Comic Market".
If you really want to work in the Manga industry, there are ways to make it. Just like in any other field, it is a matter of will and hard work. Whether you intend to make a career in Japan or back in your home country, we recommend that you take the time to learn Japanese first. It will take you about a year to do so but it will be worth every minute and yen of it. It will literally lay the groundwork for your career. You will be able enroll into the best manga school in the best conditions, and get your career on the right track.
A movie called Bakuman, based on the manga of the same name. It tells the story of aspiring mangakas. To learn more about it, click here.