Halloween in Japan: Nation-Wide Festivities | Motivist Japan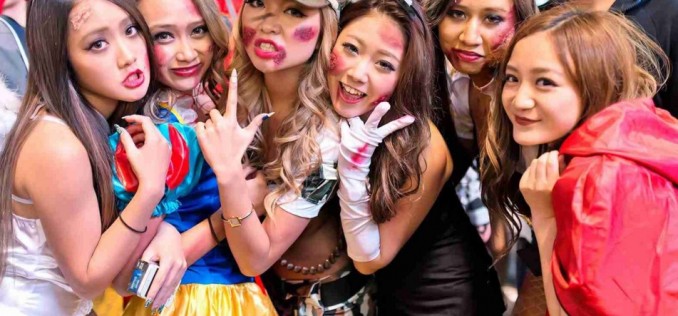 plus
Halloween has become a big deal in Japan.
Shops are decorated in orange as soon as September and, come October 31, thousands of people are ready to celebrate in big cities streets. Each year, thousands of foreign tourists actually come to Japan to celebrate Halloween. The Japanese TV is on red alert, covering and commenting at length this new phenomenon. Foreign media intrigued by it, are ever more present each year (as you can see below from the ABC News site).
If Halloween has become a big event the last few years it is thanks to Tokyo Disneyland (located in the Chiba prefecture near Tokyo). As Japanese have a penchant for costumes (anyone ever heard of cosplay? :-)), it had to become popular here. It is also a cultural good match because of Japanese people's customary interest in the hereafter ("yokai" (spirits) and "obake" (ghosts) are ever-present in Japanese traditional tales).
Like many Western customs, Halloween has really caught on in Japan. Who said that Japanese do not like to have fun? It is also another piece of evidence yet that Japan is more than Traditions. It embraces other countries' customs and sometimes does so with passion.
To get a taste of what Halloween looks like in Japan (Shibuya specifically), please check this video from ABC News: