Going to Japan to Learn Japanese | Motivist Japan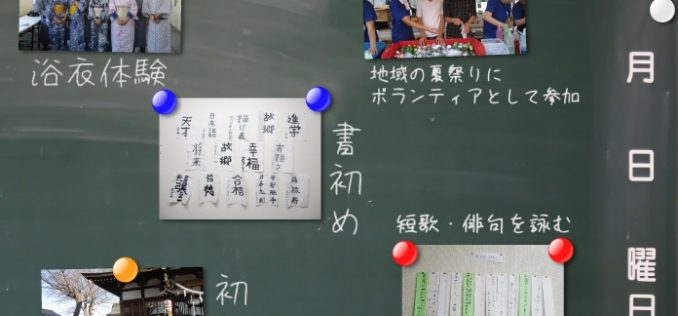 plus
Hi, my name is Jopete, a Computer Science (IT) professional from the Philippines, currently in Japan on a Student Visa and enrolled in Makuhari Japanese Language School to learn one of the most famous learned languages worldwide – Japanese.
Why Japan 
Well, I decided to come to Japan due to several reasons. Most of those reasons were because of my interest in their culture and the facts I've read online, seen on the news, and heard from my friends on how beautiful this place is and how advanced it is in terms of technology. Unexpectedly, I am getting more interested now that I am living the Japanese way of life itself.
When I started applying for the visa, I was an employee in an Architectural Company in Dubai, UAE as an Admin Assistant / Document Controller. I had been in that country since 2010 and I could say that it really became my second home country as I got comfortable living there over the years. In fact, I had tried escaping the Emirati way of living when I decided to try my luck looking for opportunities in Singapore for 2 months but I was unlucky back then that I didn`t get any. I headed to Thailand to continue trying, I got some teaching jobs that helped me survive but I couldn`t find self-fulfillment that time. That made me decide to go back to Dubai in 2014 after all.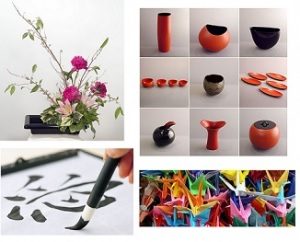 Over a year ago I was having this itch of going somewhere else again to continue searching for that self-fulfillment and that made me rethink my options. I told myself to choose better this time and be a lot wiser in my decisions. Gladly, I have my whole family`s support and a best friend who has permanent residency in Japan who really influenced me a lot in understanding why to choose Japan over other countries. I cannot say that other countries are not good places to live in or to settle in but my decision was due to personal choices and preferences.
On April of 2017 I sent an inquiry to Motivist Japan on how to apply for a student visa. They responded the same day and that gave me a positive note to start trusting them. They have been very helpful since day 1 and I am thankful for their service. Without their help, looking for the right school for me would have been very difficult since there were a lot of factors to consider and rules to follow. Also obtaining the Certificate of Eligibility & Visa might have taken more time for me. Who knows, maybe I would never have had it for some reasons – Filipinos get often denied. I will be forever grateful for their support and assistance and proud to be … the first Filipino they have assisted in coming to Japan.
 Arriving in Japan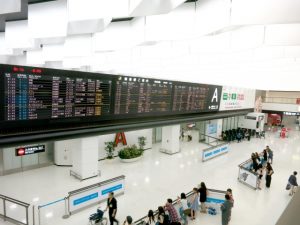 I arrived in Japan in December 2017, two nights before New Year`s Eve. The feeling was overwhelming. At the airport, the whole process was actually the same with most countries I`ve been. As we landed, we headed straight to Immigration for passport stamping. It was quite fast actually – the tourist line was obviously quite longer! After completing the required forms, I was asked to register for a Residence Card since I am holding a long-term (if you are staying in Japan for more than 3 months) visa. Based from the documents provided by Motivist Japan and the School, I was given the Zairyu Card (Residence Card) smoothly with my address on it and permit to do Arubaito (part time job).
At the School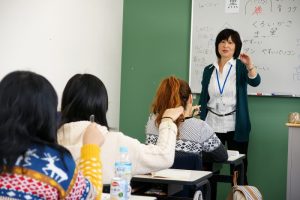 On the 4th of January 2018, I went to the school to properly introduce myself. They were very welcoming and helpful too. On the same day, I completed all the things needed before the program starts. Tanaka Sensei accompanied me to the local government office to complete my residence records and get my Insurance Card. The Japanese National Health system covers 70% of one's expenses. But I learned that my school has a complementary insurance (well actually it was a line on the tuition fee invoice) that covers the remaining 30%, essentially making health expenses free. So if I go to the doctor and it costs YEN 5,000 (about USD 45, Euro 38), I have to pay YEN 1,500 (30%), which I will get reimbursed later.
Then we went to Japan Post to open my bank account. OK not very exciting. What was really exciting for me that day was when finally I got to see my own apartment. It`s a furnished studio type apartment (inclusion of rice cooker, microwave oven, water heater, electric stove, washing machine). I could say it`s not that much spacious but for a start, it`s well enough for a single person to live comfortably. This was kind of a big deal for me since I came from a place where accommodations are crazy expensive. Japanese accommodation is not cheap as well but the amount I am paying right now is the amount I am paying for a single bed space in Dubai.
We had our school orientation on the 10th of January and it was a different experience again. Japanese people has a different way of doing their ceremonies. The practices were very formal and it continues to amaze me in so many ways. It was a part of the orientation to make us aware of the basic but most important rules to remember as a foreigner, as a student inside and outside the school or classroom, street rules, arubaito rules, and apartment rules which include the garbage management disposal (something that amazes me to the highest level). The last part of the orientation was when they asked us to take a test to identify which class we belonged to.
And we had our first day of classes on 11th of January.
My Japan Experience so far
 So far, my Japan experience is good. I could say that learning Japanese is tough, because basically learning a new language is not easy. As of the moment, I could say that I like living in Japan and I am looking forward to like it more. Adopting to the way of living is not easy but not that difficult as well if you just know how to follow the rules.