Travel Guide: Go to Japan Without Any Japanese | Motivist Japan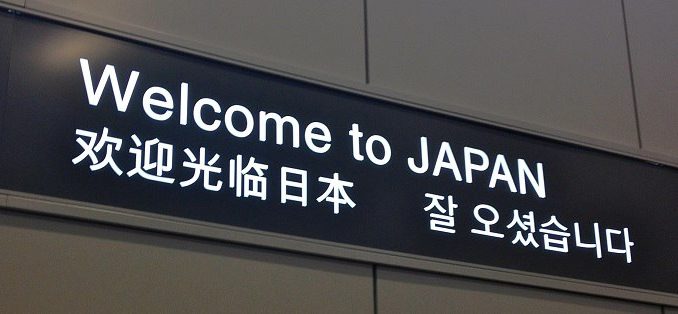 plus
So your dream is to come to Japan but you wonder, is it really possible to go to Japan without any Japanese?
First of all, don't worry! The answer to the above question is absolute YES. But … it has some nuances attached …
You may also wonder how fast you will be able to catch up with the language starting from scratch, and we have an answer for you as well.
Today we are going to focus on the steps one needs when starting out learning the language, and what to expect in terms of language usage after a certain period of time. We also are going to give you some tips on how to better acquire Japanese language skills, so that you are pretty much prepared to travel to Japan even without any knowledge of Japanese language.
If that is what you are looking for – keep reading and give us your feedback, we love hearing our customers voice.
I Want To Learn Japanese – Is It Really Possible?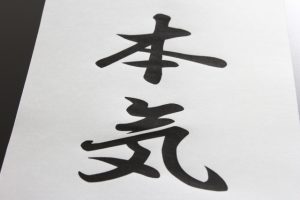 Japanese is among languages that are very difficult to digest, that is true (though the basics are not difficult). But many people, no matter their nationality, can speak and use the language pretty well! So mastering Japanese is really possible.
Anyway, the true question is: "is it possible for me"?
First of all, let's focus on why do you want to learn Japanese? You have to clearly understand your reasons, otherwise the whole process of learning Japanese will become a difficult or even insurmountable task.
YOUR REASONS FOR LEARNING
The reasons of learning Japanese language may be completely different and it depends on each person, their goals and desires.
You may want to learn Japanese because you would like to graduate from one of many great Japanese Universities, so that you can get a higher job position in your home country once you are back.
Or you may want to learn Japanese, because you are a fan of manga (comics) culture and would like to read them original, but not translated.
Or you may be a fan of Japanese singers and music groups and would like to understand your favorite songs lyrics and maybe attend the concerts live while here in Japan.
Or you even may want to find your loved one and get married? Who knows?! 🙂
YOUR FIRST STEP
In any case, the first step with learning Japanese language would be to define your purpose and make it crystal clear!
It's even better to imagine how your life would be changed once you are proficient and can use the language on a daily basis!
OK, so what is your next step?
YOUR NEXT STEP
The next step would be to decide on your learning pace. It's much easier to choose your pace once you join a language school or a language course. But even if you are trying to learn the language by yourself, the point is to decide on how much time you would like to devote. And remember, it's much easier and faster to learn the language when you spend 30 min a day everyday, than 5 hours but only once a week… Don't try to burn yourself out in the first 3 days! Any language, and especially Japanese, takes time to learn and to master, so do yourself a favor – be patient!
EXPECTATIONS
If you are completely new to learning Japanese, here is a simple example on what to expect if starting from scratch:
In the first 3~4 months you can expect to learn Japanese alphabet ( hiragana, katakana ) , simple kanji ( Japanese characters ), basic vocabulary and grammar (how to make a simple sentence).
By the end of this time you may want to challenge yourself to achieve JLPT exam level N5. With this level you would be able to understand the basics and speak a little bit, so you can do shopping, greet people, ask simple questions and probably understand what people answer to you. With this level you would be able to ask for directions, use the subway and other transportation, buy tickets, order food at a restaurant or enjoy a simple outing with your Japanese friends.
Next level would take probably another 3~4 months of your time, as it is much more difficult and you would have to learn more vocabulary and kanji, and more grammar rules. Kanji are especially difficult to learn for Western people, as they are not related to any of our alphabets or vocabulary words, so it's really difficult to memorize them.
HINTS TO LEARNING
Hint: look at kanji as pictures, and try to memorize them as some sort of design patterns maybe. In any case, as you practice more, they become more understandable and easier to memorize, so keep in going!
Another hint: look for having fun while learning the language! When do you feel enthusiasm the most? Is it while you enjoy your favorite comic book or anime? Or is it while communicating with your Japanese friends? Or is it while watching a movie? Or is it while taking an aikido or karate lesson or practicing other martial arts? Try to find what interests you the most while learning Japanese, so that you can enjoy the process. This will speed up your learning and you won't lose your interest as soon as you face some difficulties.
JAPANESE FROM GROUND ZERO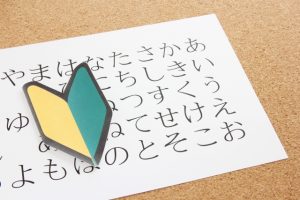 As we have mentioned previously, learning Japanese as any other language is a long process that takes time. And if you are planning to start acquiring the language at a Japanese language school, that is also a very expensive process.
So our recommendation would be to start at least preparing for your trip in advance and start learning simple words and sentences at home before coming to Japan.
It is not necessary though, as many Japanese language schools offer classes for the very beginners, but still it would be a good idea to learn something in advance, so you feel a little more comfortable once you are here.
Every Japanese language school will ask you to take a placement test at the time of your arrival, so that they can decide which language level you can start with. Some schools don't offer classes for very beginners and would ask you to provide JLPT exam results before applying to school. For school and program details please check out  this page, where we present everything in details, starting from each school description, benefits to study at a particular school, courses and programs offered, time schedules, tuition fees, accommodation, and even activities that each school offers to their international students.
And at last, we would like to encourage you to take the chance and come to Japan for study, as it is not only interesting to learn the language and culture, but may be also very beneficial for your future, occupation, business and life in general.
頑張ってください!(ganbatte kudasai) Wishing you do your best!
And as always, feel free to ask questions and leave us your feedback in the comments. For those who are ready to come to Japan and looking for an agent to help with arrangements ( free of charge by the way.. ), please fill up the inquiry form here, we usually reply in 24 hours or less.