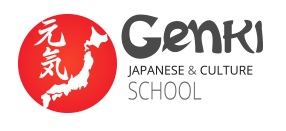 ABOUT: GENKIJACS I.C. NAGOYA
The first Japanese language school to be recognized by the Ministry of Justice in the Chubu area. The "I.C." of I.C.NAGOYA stands for "International Communication". Their philosophy is to foster communication skills to help their students think and act with a global perspective in mind. They have been assisting students in studying Japanese for more than 35 years. During that time, students from more than 30 countries have passed through the gates and graduated.
I.C. Nagoya specializes in long-term study, with courses of one to two years, for both university entry and for daily life/work in Japan. GenkiJACS is proud to be an agent to introduce students to this new I.C. Nagoya course!
LOCATION
Exit Nagoya Station from the Eastern Exit (Sakura-dori side). You will see a massive spiraling monument in front of you. Keep the monument on your right when crossing the main street (Meieki-dori). As you walk across the street, you will see a glass building in front of you. Turn right after reaching the other side of the road and keep the glass building on the left. Keep going forward until you reach the UNIMALL Exit number 4. Here turn left and keep walking until you reach the convenience store called Lawson. Almost there! On your right, you will see the entrance to I.C. Nagoya's building. Go in and take an elevator to the 4th Floor.
FEATURES
. Small number of students per class (no more than 8)
. Free wireless Internet access
. Study space
. A game console with a good selection of games
. Multimedia projectors in every class
. Manga/book library
. Free coffee/ tea
COURSES 
1. Long-term courses (12 months and more) – Nagano and Fukuoka
This course is a great way to stay in Japan for an extended time, improve your Japanese proficiency to a high level. This course is also available to people with other long-term visa such as a Working Holiday visa, Spouse/Dependent visa, etc..
| | |
| --- | --- |
| Start | January, April, July and October |
| Length | 12 months |
| Schedule | Monday to Friday 9:30~13:10, 11:25~15:50, 14:05~17:45 |
| Number of hours | 20 hours/week |
| Number of students | 4-8 |
| Japanese level required | Beginners to high beginners |
| Total for 12 months | ¥990.000 |
2. 6-months course – Nagano, Fukuoka, Tokyo, Kyoto
This special course is one of the the most popular course. In most cases, no special visa is required to stay in Japan for up to 6 months. This course offer a big discount off school's standard Japanese tuition cost. Start dates are limited, but school can sometime be flexible, please contact us for more information.
| | |
| --- | --- |
| Start | January, April, July, October |
| Length | 6 |
| Schedule | Monday to Friday 9:30~13:10, 11:25~15:50, 14:05~17:45 |
| Number of hours | 20 hours/week |
| Number of students | 4 to 8 |
| Japanese level required | Any level |
| Total for 6 months | ¥590,000 |
3. Core Japanese courses (1 to 6 months) – Fukuoka, Tokyo, Kyoto and Nagoya
This standard course uses interesting and modern materials and activities to focus on improving students' Japanese speaking ability a way that gives students the flexibility to adapt to new situations. Small-group classes are given both inside and outside of the classroom – you will learn essential communication techniques in structured lessons with the teacher, then practice them in real-world situations.
Students can add any of GenkiJACKS exciting modules or addons on top of this course for even more intensive Japanese learning experience.
Japanese + Conversation : Standard Japanese course + 5 hours focused on conversation
Japanese + Traditional Culture : Standard Japanese course + 6 hours of culture (calligraphy, tea ceremony and other cultural activities and Japan history …)
Japonais + Pop Culture : Standard Japanese course + 6 hours of pop culture (including introduction to manga, anime, cosplay …)
4. Online Lessons
Bring a little bit of Japan close to you without buying an expensive ticket to Japan. With GenkiJACS' online video lessons you learn from a highly qualified Japanese teacher, getting the quality of language education you deserve from the comfort of your home (or nest). Online private lessons always have you at the centre. Genkijacs will literally be bridging gaps of space and time to make sure that you can cross oceans and continents with a click of a button.
*Make sure to verify the time difference between Japan and where you are!
Cost for 50 minute lesson – 4,000 yen
Discount for former GenkiJACS students, or students who have already confirmed and paid for future study with Genkijacs – 3,600 yen
ACTIVITIES OFFERED BY GENKIJACS
GenkiJacs Fukuoka offer activities every day of the week (and some in the weekends). Both paid and completely free. Activities includes language exchange program, language lounge, movie night, city tour, game nights, public Holiday field trips, festivals, weekly Friday party, Bowling, Karaoka etc.
ACCOMODATIONS AT GENKIJACS
Genki JACS provides various solutions. But we are also here to assist you to find other options. Among the solutions offered by Genki JACS (minimum 2 week-stays):
HOMESTAY
NAGOYA

Breakfast only (price per week)




per extra night 3,850 yen

26,950

Breakfast and Dinner (price per week)




per extra night 4,070 yen

28,490

PRIVATE APARTMENT
NAGOYA

Price per week

28,000

per extra night

4,000
If you're looking for other Japanese Language Schools, you might also want to check out 
Kyoto Minsai and Nagoya International Language School.
LOCATION MAP