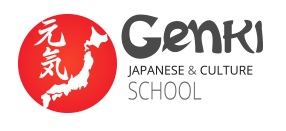 ABOUT: GENKIJACS 
Genki Tokyo branch is just a short walk from Shinjuku Station, the world's busiest train station. The Japanese Language School overlooks the famous Hanazono Shrine, and students pass through the traditional shrine gates to enter the building. Despite being in the center of the busiest part of Japan, the school location is peaceful and relaxing.
The school offer flexible schedule, student can take course from 1-week to 6-month.  No special visa required to stay in Japan for up to 6 months. This course is not available on student visa. For student visa or 1 -year study course student need to apply at GenkiJACKS Fukuoka school. Quality courses and small numbers of students in each class (maximum 8, could be 9 student during peak season for a short period of time) are two of the reasons why this school is one of the most renowned for international students. 90% of school's student are from OECD countries. .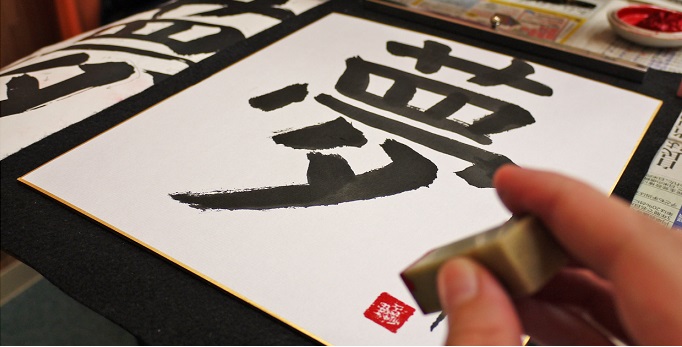 LOCATION
Shinjuku Station is the busiest station in Japan, approximately two million passengers getting on and off every day. It's served by a dozen railways and subway lines, it is also a major stops for long-distance highway buses.
Around the station, there are large entertainment, business and shopping area. You can find large department stores such as Odakyu, Halc and Isetan, hi-tech stores like Bic Camera and Yodobashi Camera etc. West of the station is skyscraper district including Metropolitan Government Office which observation decks are open to the public for free. Northeast of the station is Kabuki-Cho, its Japan largest and wildest red light district features too many restaurants, bars, nightclubs, love hotels and wide variety of establishment for all (be careful of excessively high charge). The East exit of Shinjuku, you can find streets full of internet cafés, bookshops, and restaurants to take a break from your studies.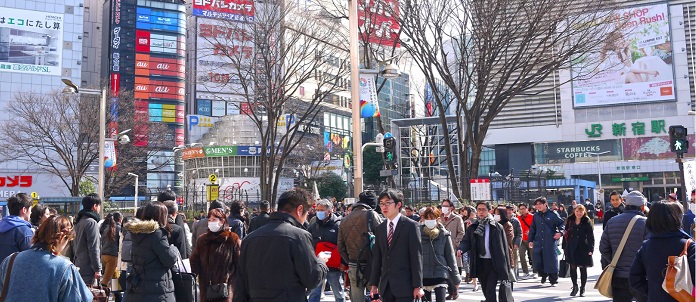 FEATURES
. Small number of students per class (no more than 8)
. Free wireless Internet access
. Study space
. A game console with a good selection of games
. Multimedia projectors in every class
. Manga/book library
. Free coffee/ tea
COURSES 
1. 6-months course – Tokyo and Kyoto
This special course is one of the the most popular course. In most cases, no special visa is required to stay in Japan for up to 6 months. This course offer a big discount off school's standard Japanese tuition cost. Start dates are limited, but school can sometime be flexible, please contact us for more information.
Start

January, April, July, October

Length

6

Schedule

Monday to Friday 9:30~13:10, 11:25~15:50, 14:05~17:45

Number of hours

20 hours/week

Number of students

4 to 8

Japanese level required

Any level

Total for 6 months

590,000

¥
2. Core Japanese courses (1 to 6 months) – Tokyo and Kyoto
This standard course uses interesting and modern materials and activities to focus on improving students' Japanese speaking ability a way that gives students the flexibility to adapt to new situations. Small-group classes are given both inside and outside of the classroom – you will learn essential communication techniques in structured lessons with the teacher, then practice them in real-world situations.
Students can add any of GenkiJACS Tokyo exciting modules or addons on top of this course for even more intensive Japanese learning experience.
Japanese + Conversation : Standard Japanese course + 5 hours focused on conversation
Japanese + Traditional Culture : Standard Japanese course + 6 hours of culture (calligraphy, tea ceremony and other cultural activities and Japan history …)
Japonais + Pop Culture : Standard Japanese course + 6 hours of pop culture (including introduction to manga, anime, cosplay …)
| | |
| --- | --- |
| Start | Contact us |
| Length | Variable – Starting at 2 weeks |
| Schedule | Monday to Friday 9:30~13:10, 11:25~15:50, 14:05~17:45  |
| Japanese level required | Beginners accepted except Conversation |
| Number of students | 4 to 8 |
| Standard Japanese course | 32,500 ¥/week (20h/week) |
| + Conversation | 10,000 ¥/5 extra class week |
| + Traditional Culture | 10,000 ¥/6 extra class week |
| + Pop Culture | 10,000 ¥/6 extra class week  |
3. Online Lessons
Bring a little bit of Japan close to you without buying an expensive ticket to Japan. With GenkiJACS' online video lessons you learn from a highly qualified Japanese teacher, getting the quality of language education you deserve from the comfort of your home (or nest). Online private lessons always have you at the centre. Genkijacs will literally be bridging gaps of space and time to make sure that you can cross oceans and continents with a click of a button.
*Make sure to verify the time difference between Japan and where you are!
Cost for 50 minute lesson – 4,000 yen
Discount for former GenkiJACS students, or students who have already confirmed and paid for future study with Genkijacs – 3,600 yen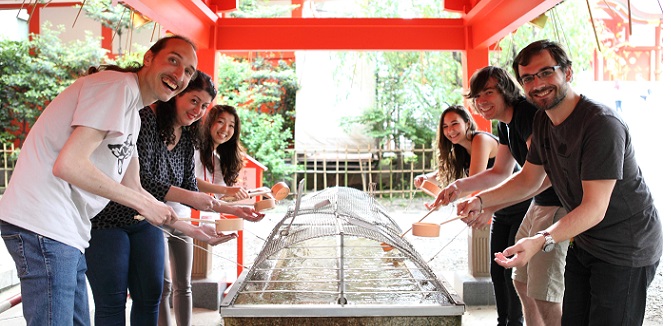 ACTIVITIES OFFERED BY GENKIJACS
School offer activities every day of the week (and some in the weekends). Both paid and completely free. Activities includes language exchange program, language lounge, movie night, city tour, game nights, public Holiday field trips, festivals, weekly Friday party, Bowling, Karaoke etc.
ACCOMODATIONS AT GENKIJACS
GenkiJacs Tokyo provides various solutions. But we are also here to assist you to find other options. Among the solutions offered by Genki JACS (minimum 2 week-stays):
Placement fee: 9,500 ¥
Home-stay:
Breakfast: 28,000 ¥/week
Breakfast and dinner: 31,780 ¥/week
Residence (individual room): 15,000 ¥/week
Sharehouses (own room and share facilities): 12,000 ¥/week
Apartments: 28,000 ¥/week
If you're looking for other Japanese Language Schools, you might also want to check out Tokyo Kokusai Chishiki Gakuin and Yokohama Design College.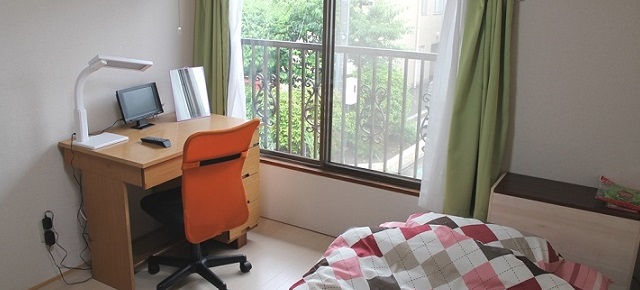 TO KNOW MORE CONTACT US HERE OR BY EMAIL : INFO@MOTIVISTJAPAN.COM
LOCATION MAP