Free Japanese Learning Materials | Motivist Japan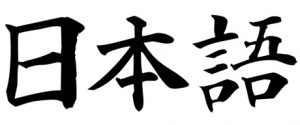 plus
Do you want to learn Japanese for free? We have compiled a list of learning materials you can use online. These resources are free and arranged from beginner to advance levels.
1. MARUGOTO E-LEARNING
WHY WE RECOMMEND IT?
This site was developed by The Japan Foundation. The lessons are group in 4 categories:
A1: Starters
A2: Elementary 1 and 2
A1/B2: Pre Intermediate
B2: Intermediate 1 and 2
There are audio files included that you can just listen or download for later study. Word book is also included as well as vocabulary index and task sheets for writing practices.
The lessons are divided into small real-life situations that students can relate to especially if they live in Japan. Sample scenarios are ordering in restaurants or discussing topics like Nihon Matsuri.
Here is the link for online courses.
Here is the link for available materials.
2. IRODORI
WHY WE RECOMMEND IT?
It is also recommended by The Japan Foundation. This is perfect for beginners. They provide PDF files and MP3 lessons for each topic. MP3 recordings are short and precise which is very friendly for beginners.
Files on this site is for FREE however site is still being maintained so only documents available for now are for beginners.
3. EDX JAPANESE PRONUNCIATION FOR COMMUNICATION
WHY WE RECOMMEND IT?
The most neglected part of learning a language is usually the accent training. With this free online lesson, you can study the Japanese accent at your own phase by shadowing. Instructors are from Waseda University. The length of the course is 5 weeks with 3 to 4 hours practice every week. If you want a certificate after completing your lesson, you just need to pay $49. Tip:Register first on a free trial and once you are registered, you will be given a special 15% discount code if you want to upgrade to lesson with certificate. 
The certificate issued can be added to your LinkedIn profile too. 
Link to Japanese Pronunciation for Communication.
4. NIHONGO NO MORI
WHY WE RECOMMEND IT?
One of the top recommended YouTube video is the Nihongo no Mori page. Though the videos are not on top quality, the teachers and the examples they provide are great. Sometimes book only provide one or two examples without much explanation but with their videos, they also give an in depth explanation and an understanding check at the end of the lesson (not all though). They also add some small skit on their videos which makes studying less boring and more fun.
5. NHK WEB EASY
NHK Web easy provide real time and up to date news in Japan but with less complex words and Kanji and furigana. This is great for students and learners who wants to practice and improve their reading in Japanese. They also have free Japanese lessons you can use for study at home.
Here is the link for NHK Web Easy
We recommend students to utilize these resources while on break. This will keep you in track of your Japanese study even if you are stuck at home.