CONDITIONS OF ADMISSION OF LANGUAGE SCHOOL
Studying abroad always requires intense preparation. Unfortunately, admission to Japanese language school requires a lot of forms and paperwork.  
Here are the conditions in studying in Japanese language schools. These are for students planning to study long term in Japan (6 months and above). The good news is that getting student visa is not that difficult and we will be guiding you with the whole process from finding school to filling out application forms, documents checking, documents translation if necessary, housing, and even help you with finding part time job.
CONDITIONS OF ADMISSION IN LANGUAGE SCHOOLS
1. You must be 18 years old and above (or will be turning 18 within your study period in Japan)
2. High School graduate (completed total of 12 years of education including elementary years, see Student guide)
3. Minimum Japanese Language requirements (JLPT N5 or 180 hours of Japanese Language course, Japanese language requirement depends on your Nationality, see Student guide)             
ENTRANCE AND APPLICATION PERIOD
| | | |
| --- | --- | --- |
| Entrance season | Education period | Application period |
| April | 1 year or 2 years | August~November |
| July | 1 year 9 months | January~March |
| October | 1 year 6 months | March~May |
| January | 1 year 3 months | June~September |
NOTE: The education periods vary from school to school. The aforementioned periods are all featured in schools. But some schools provide more options. Contact us to know more.
Necessary documents
a. All documents and pictures should be issued within 6 months from the date documents are submitted to the immigration.
b. All documents must be in English or with English translation.

c. Sponsor can only be parents or close family member (father, mother, brother or sister) and can only be one person. 
 
In general OECD countries applicants need to submit only the minimum documents to immigration. (See Student guide)
Applicant's (OECD countries):
School application form
6 X Passport Photographs (size: 4cm X 3cm)

Photocopy of the passport Bio-page (and all pages copy showing previous trips to Japan.)

Diploma or certificate of her last graduation

Japanese language level certificate (if any)
Essay explaining why you want to study in Japan
Sponsor (OECD countries):
a. Employment Certificate
b. Sponsor's bank certificate
c. Tax certificate or at least 3 month pay slips.
Applicant's (All other Countries):
School application form
6 X Passport Photographs (size: 4cm X 3cm)

Photocopy of the passport Bio-page (and all pages copy showing previous trips to Japan.)

Certificate and transcript of graduation of final education.

Certificate of enrollment for those currently attending school

Japanese proficiency certificate (JLPT or NAT certificate) Or Japanese course certificate (stating at least 180 hours of study).

Job certificate if currently employed
Birth Certificate
Essay explaining why you want to study in Japan
Sponsor (All other Countries):
a. Copy of photographic Identification (ID)
b. Sponsor recent bank statement (showing sufficient funds for course duration and  living expenses).

c. Tax certificate for past 3 years

d. Certificate of income for past 3 years

e. Official document to certify the kinship with the applicant.
APPLICATION PROCEDURE FOR STUDENT VISA
Find a school that best matches your study needs and vision. Each school has its own style, courses, atmosphere and facilities. We work very closely with our affiliated school to make sure that our student will get quality result and in line with their goals.
Once the school has been decided, it's time to start the student visa application process. There are only 4 intakes in a year, January, April, July and October. The processing of application starts 6 months ahead of the actual intake date. Deadline can be earlier or at a later time depends on when the school reached its maximum student limit. We always suggest to apply early so you can secure a spot on your preferred school.
Complete the student school application form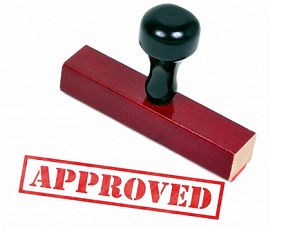 Submit all required documents as stated above
We will check and go through all your documents, ask any additional information and correct if needed. We can provide minor translation for 1-2 pages for free. For 3 pages and above, fees may apply. We will then submit all your documents to school.
School will then submit your documents to immigration for COE (Certificate of Eligibility).
It takes 2-3 months for immigration to approve the COE (some applicant might get rejected for various reason such as fake documents, wrongly filled, incorrect education history, sponsor not financially sound etc.)
When the COE is approved (usually 5-6 weeks before the course start date), school will send you a copy of your COE, an invoice for tuition (and other fees if requested) and an acceptance letter. You need to make the payment within the due date to receive your original COE by mail.
Once you receive the original COE, you need to apply for your student visa at the nearest Japanese embassy in your country. To apply student visa you need to submit Original COE
Acceptance letter
Valid Passport
Passport size photo taken with in last 6 months
Student visa application
(Embassy might ask for other documents, please check Embassy website in your country.)
*The visa process could take 3-7 days depends on where you are applying but we recommend you to apply at least two weeks before your travel plan.
Note: The Japanese immigration bureaus conduct very strict verification of your background and the information you have provided.