Cheap Way to Experience Japan for International Students | Motivist Japan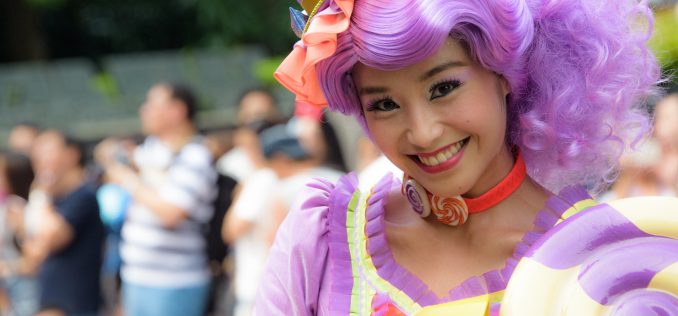 plus
After class activities in Japanese language schools offer many possibilities to experience Japan and its culture, and in many cases this is a very affordable and even cheap way that we recommend to foreign students coming to Japan for study.
Today we are going to give you a grasp on what you can expect by participating in after class activities when studying at one of many language schools here in Japan.
After Class Activities In Japanese Language Schools
We have created a simple list of major activities that usual language schools offer to their international students. Each school activity calendar varies from school to school, but this is a basic list that almost every school offers to their students as part of their activity program.
1.  Trying on a kimono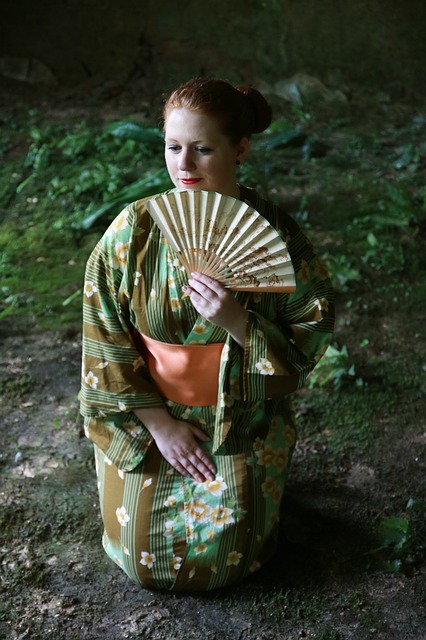 Kimono are very traditional Japanese clothes that people use on different occasions. Wearing a kimono is not that easy as it seems to be! Students get an opportunity to wear a kimono and to take part in a photo session.
A traditional kimono is made of silk and mainly by hand and is very beautiful. People here usually wear them at a wedding party, Coming-Of-Age ceremony, for a tea ceremony, during an ikebana class, when dancing "nihon-buyo" traditional Japanese dance , or on many other occasions.
Kimono style suits everyone, and no matter if you are a foreigner or a Japanese, the kimono will look gorgeous on you for sure!
2. Sumo wrestling
Sumo wrestling competitions are usually hold at Ryogoku Kokugikan in Tokyo. This is a place to visit if you are interested to see Japanese sumo wrestlers live.
Japanese language schools provide tours to sumo wrestling tournaments, and also some schools even offer sumo wrestling classes. How about trying your forces and seeing if you may become a good sumo wrestler?!
3. Hanami (Sakura flower blossoms watching)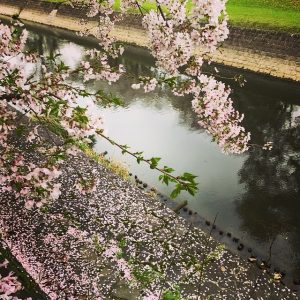 Every year in the end of March ~ beginning of April Japan celebrates "Hanami" and this is a season for sakura blossom festival. All around Japan people gather under sakura trees on picnics and enjoy beautiful white and pink sakura flowers. Not only families or friends, but the whole companies or even schools organize picnics at the parks and under the trees for Hanami.
The word 花見(Hanami) means flower watching and the history of hanami goes back to Nara era aristocratic events. During that period plum trees were introduced from China, and first hanami were plum trees flower watching. Later, during Heian-period, plum trees were replaced by sakura tree flower watching and up until now Japanese love celebrating the coming of spring by watching beautiful sakura trees blossoms.
Japanese language schools organize picnics and hanami for their international students and this is a great chance to feel Japanese nature and culture together.
4. Summer Festivals, and Hanabi (Fireworks)
During summer time Japanese like to enjoy summer festivals and especially Hanabi, or fireworks. During the festivals Japanese young people wear summer kimono, or yukata. Festivals are held during summer all around Japan, so everyone gets a chance to enjoy them. Fireworks are especially beautiful in big cities, but smaller cities and villages offer their own original flavor. Schools usually organize summer festival or fireworks group activities for their international students and this is a great chance to have fun, wear beautiful yukata and enjoy Japanese traditional festival dances, games, food and drinks.
5. Mt.Fuji, Field Trips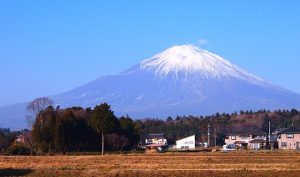 Many Japanese language schools organize field trips for their international students, and one of the most famous would be hiking up Mt. Fuji. Climbing Mt.Fuji is only available in the end of summer – yearly fall, so make sure you check trip calendar with your school and see if this is possible. Other famous places for schools situated in or around Tokyo would be visiting Nikko (Tochigi prefecture), Kamakura (Kanagawa), Hakone (Kanagawa) and such.
6. Tea Ceremony
Everyone knows about tea ceremony, but only a few people have actually experienced it in reality. Japanese language schools offer this opportunity for their foreign students, so that they can enjoy traditional tea ceremony, and take part in making Japanese green matcha tea and taste traditional Japanese sweets.
7. Sports Festival or Undokai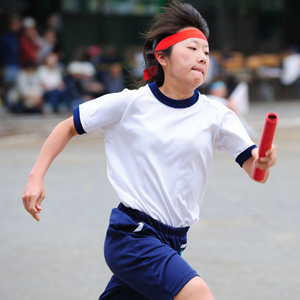 Japanese people love sports and many of them like to organize sports festivals. Young children start participating in sports festivals from 3 years old, when they are still in kindergartens or pre-schools. Every year schools also organize sports festivals for their school boys and girls, and these festivals are fun events to watch and take part. Japanese language schools may also organize some sort of sport festivals for their foreign students, so that they feel more as a part of a team and enjoy different sport activities and games.
8. Ikebana
Ikebana classes are often offered by Japanese language schools as an after class activity, and if you love flowers, this is an activity you would not want to miss.
The tradition of ikebana (生け花)or kado (華道) goes back to ancient times, but ikebana in its modern meaning and shape has been mainly developed during the Edo-period.
Ikebana flower design has sets of rules that don't seem to be very difficult, but to become a real master in ikebana design a student needs to spend many years learning and polishing necessary skills.
To really feel what is it to be a Japanese, one may want to learn abut ikebana flower design.
9. Ski/Snowboard trips
Besides just field trips, schools often offer various winter activities with ski or snowboard trips to the mountains. Many ski and snowboard resorts are situated in the mountains of Nagano, Gifu, Tochigi, Fukushima, Niigata prefectures, Tohoku area and of course Hokkaido. Students can rent everything they need at a resort, and schools' bus trips will help them save on costs.
We tried to cover the basics, but of course this list goes on and on. For sports lovers there are also the possibility to try different sports like judo, kendo, karate, aikido other than only sumo wrestling.
Japanese people also love food, so students can expect to have some sort of cooking classes as their school after class activity. This is also a great opportunity to learn more about Japanese people, their likes and dislikes, and overall about Japanese culture.
School After Class Activity Calendar
The benefit of joining your Japanese language school activity event is that you are not alone, and also you can save big on your costs! When schools organize events for their students, they usually can get group discounts, and it's very convenient for international students, as they don't need to organize trips and events for themselves.
For school activity calendar, students need to check directly with their language schools, but here at Motivist Japan we have a list of Japanese language schools with introduction on activities that schools offer to their international students. Please feel free to check it out while planning your study tour to Japan.
For direct inquiries feel free to leave us a note here.