ABOUT: AIWA LANGUAGE INSTITUTE
As the closest Japanese city to the continent, Fukuoka is "the gate to Asia". It is also the largest city of Kyushu (1.4 millions inhabitants) and one the main cities of Japan. It is a great city to live in, near the sea, with a mild weather and gorgeous nature surroundings. Every year, Fukuoka is in the top cities in the world in term of quality of life. This is also where Aiwa Japanese Language Institute offers courses for all, whatever one's dreams may be.
"Aiwa" means "Love and Peace". Aiwa Language Japanese Institute is one of the most prestigious language schools of Kyushu. Each year, it helps hundreds of foreign students from all over the world to reach their goals.


LOCATION
Aiwa Language Institute is located in Ude, Higashi-ku in Fukuoka. Nearest station is the JR Kagoshima Line Yoshizuka station. Only 5 minute walk from Exit 4 of Made Kyudai Hospital in front of Hakozaki Line. 
Aiwa Language Institute is located in the Fukuoka city, which is big enough to offer everything that most students need, from shopping, businesses, transportation and accommodations to an exciting array of academic and cultural activities, but small enough to provide for a safe and quiet environment for students to study in. The prices here are relatively low, compared with those of other big cities.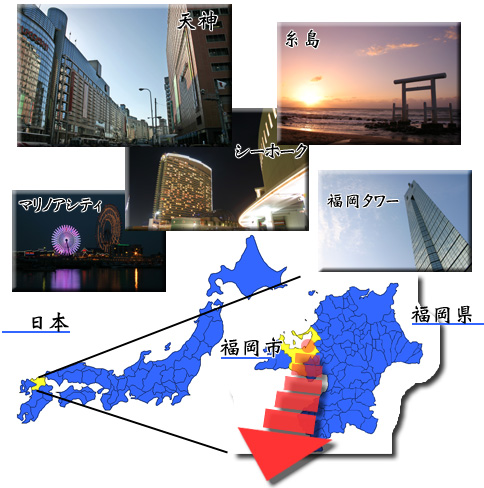 FEATURES
A unique teaching, designing by the school's teachers themselves ("Communication Teaching Method Plus")

Competitive tuition fees

A staff that cares and is really helpful to find "arubaito"

Close links with higher education institutes to make it easier on students to enroll

Two sister vocational schools (Kyushu Business School and International Animation College)

Scholarships for the best and most assiduous students

The city of Fukuoka … Simply a great place to live in!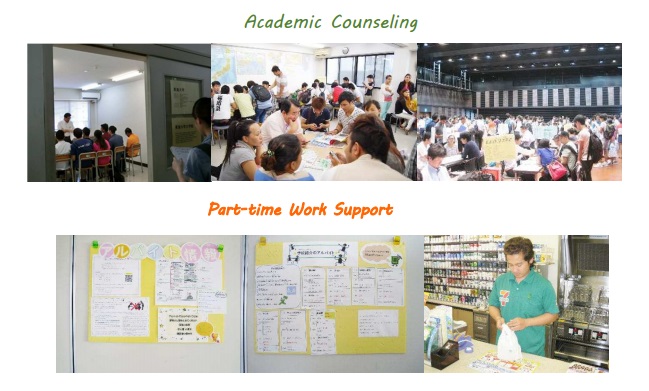 REQUIREMENTS
18 years old and older (if you are under 18 years old, please contact us for details)

Completion of 12 years education
C

OURSES 
1. Long-term courses (12 months and more)
You will be placed in a course depending on your goals.
If your objective is simply to learn Japanese, you will be placed in a class and prepare for the JLPT.
If you intend to go to Higher Education in Japan, you will prepare for the examination entrance to go to university in Japan (EJU).
Tuition fees for long-term programs:
Start

 April, July, October

Length

 1 year (April), 1 year 6 months (October),  1 year 9 months (July), 2 years (April)

Schedule

 Monday to Friday

 Morning: 9:10~12:40 incl. 30 min. break

 Afternoon: 13:40~17:10 incl. 30 min.  break

Courses

 20 hours/week

Students per class

 15

Level of Japanese required

 Beginners accepted

Administration fee

 ¥25,000

Admission fee

 ¥51,250

Tuition fee (1 year)

 ¥566,600
2. Short-term courses (1 to 6 months)
Study Japanese for 3 months or less. Perfect to study during your vacation. Use a working holiday visa if you are eligible. Or simply a "temporary stay" ("tourist visa").
Start

 Depending on availability (contact us)

Length

 1 to 3 months

Schedule

 Monday to Friday

Courses

 20 hours/week

Students per class

 15

Level of Japanese required

 Beginners accepted

Tuition fee

 45,000 yen plus




 Admission Fee:  25,000 yen
ACTIVITIES OFFERED BY AIWA LANGUAGE INSTITUTE
Numerous cultural, artistic and sport activities are offered. Fukuoka is also famous for festivals that are help all year long, including the renown Hakata Dontaku and Hakata Gion Yamagasa.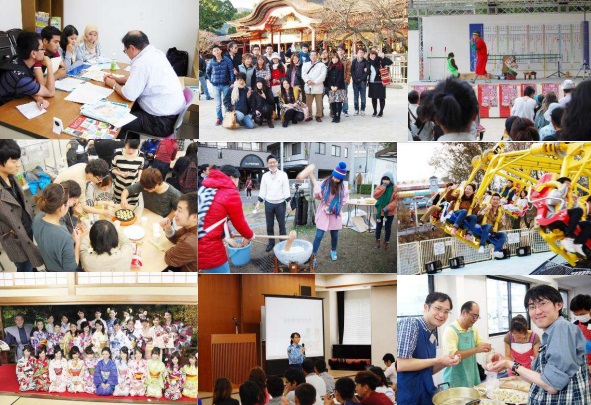 ACCOMODATIONS AT AIWA LANGUAGE INSTITUTE
 

Apartment Type

Dormitory Type

 

Type 1 Single

Type 2 Double

Type 1 Single

Type 2 Double

Entrance Fee

¥50,000

¥30,000

¥30,000

¥30,000

Facility Fee

¥50,000

¥30,000

¥30,000

¥20,000

Fire insurance

¥15,000

¥8,000

¥15,000

¥8,000

Common Service Fee

¥0

¥0

¥6,000

¥6,000

Utilities 

Self-Pay

Self-Pay

Self-Pay

Self-Pay

(water, electricity, gas)

6-Months Rent

¥270,000

¥150,000

¥174,000

¥114,000

Futon Set

¥7,000

¥7,000

¥7,000

¥7,000

Total

¥392,000

¥225,000

¥262,000

¥185,000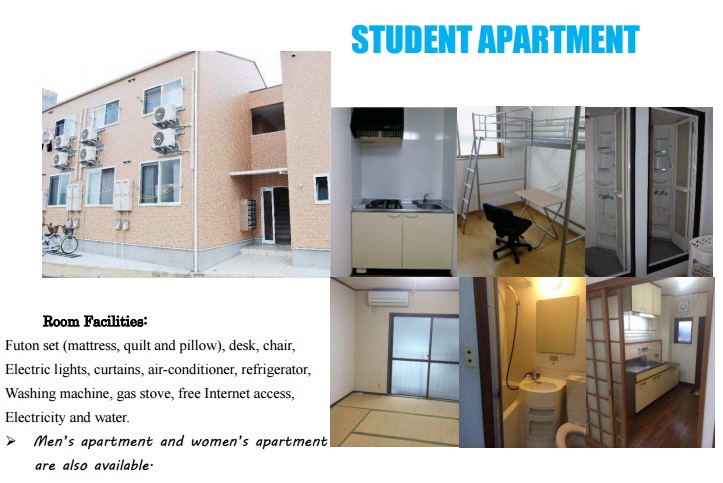 If you're looking for other Japanese Language Schools, you might also want to check out 
Genkijacs Fukuoka and Japanese Language Institute of Sapporo (JLI).
ESTIMATE FEES FOR 1 YEAR STUDY IN AIWA – 2023
This is the estimate of the costs in the case of the study abroad for a year at Aiwa. The estimates have been calculated in the case of using the school dormitory (individual room).
AIWA

Application fee

¥25,000

Enrollment fee

¥51,250

Tuition fee

¥566,600

Teaching materials and facilities

¥123,000

Insurance

¥3,500

Activity cost

¥ 5,650

Dormitory 6 months

¥392,000

TOTAL

¥1,167,000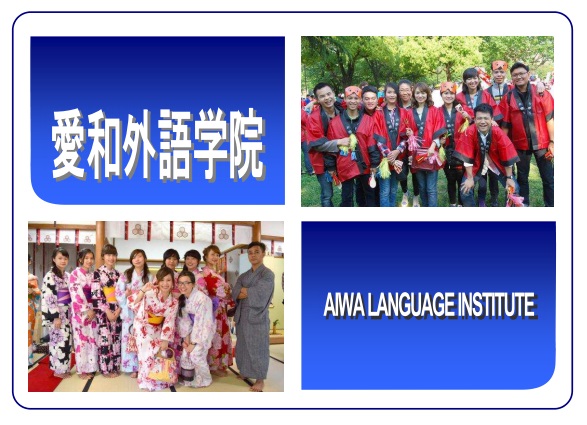 TO KNOW MORE CONTACT US HERE OR BY
EMAIL : INFO@MOTIVISTJAPAN.COM